Inductive Proximity Sensor
GX-H8A-C5 Inductive Proximity Sensor
In Stock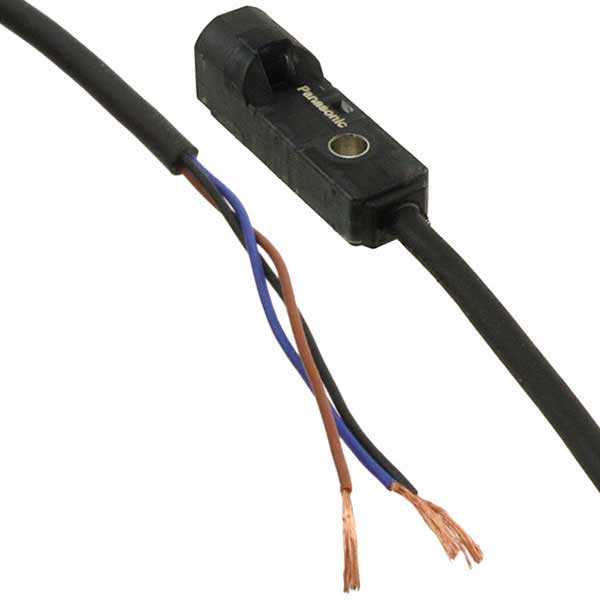 Product Type:

Proximity Sensor

Cable Length:

5m

Housing Material:

PBT

Hysteresis:

20% or less or op distance

Input Voltage:

12-24VDC

Max. Operating Temperature:

158 F

Min. Operating Temperature:

-13 F

Output Mode:

NPN

Protection Rating:

IP68

Scanning Distance:

0 to 2.1 mm

Refine Search:

Sensors
GX-H8A-C5 Panasonic Inductive Proximity Sensor, 12-24 VDC, NPN output, 0 to 2.1mm sensing range, PBT housing, 5m cable, IP68, -13 to 158 F deg op temperature, orange LED indicator, 20% or less or op distance hysteresis.
Product Description
GX-H8A-C5 The
GX-F/H Series rectangular proximity sensor
is an exciting new series offering an unprecedented level of stability, durability, and workability. Using advanced manufacturing techniques, Panasonic is able to create sensors that minimize part to part variance and offer a detection distance that only varies by a maximum of 0.4mm. The result is an incredibly stable detection that is suitable for usage in high volume applications where precision from installation to installation is imperative. The environmental characteristics of the GX-F/H series further solidify its high-end performance, easily surpassing conventional products.
FEATURES
Extremely stable sensing distances even under rapid temperature changes
Increased tightening torque
Bright operation indicators with a wide field of view
Dimension Drawing