StoneL Hawkeye HK Solid State Sensor
HK3077SR StoneL Hawkeye HK Solid State Sensor
In Stock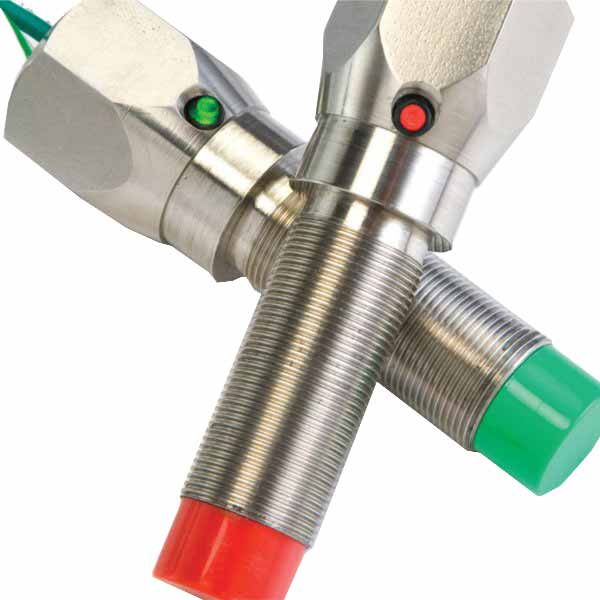 Product Type:

Solid State Sensor

Temperature Range:

-40°C to 80°C (-40°F to 176°F)

Conduit Connectors:

1/2 in. NPT

Features:

Red LED

Function:

SST Sensors Normally Open
StoneL HK3077SR Hawkeye Sensor, SST Sensors Normally Open, Stainless Steel, 1/2" NPT, Red LED
Due to part shortages in manufacturing, lead time for this unit is unavailable. Delivery date will be updated as required parts are available.
Browse All Hawkeye HK Products
Product Description
Hawkeye

The solid state HAWKEYE sensor is ideal for point sensing in corrosive and hazardous process environments. The standard Red/Green LEDs also speed your setup and installation by confirming power up and switch status.

The HAWKEYE is rated for use in hazardous areas using nonincendive intrinsically safe protection concepts.
Dimension Drawing