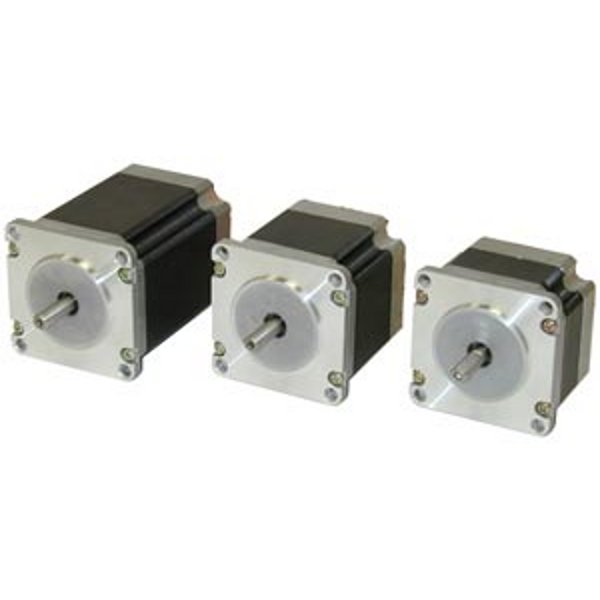 Product Type:

Step Motor

Manufacturer:

Applied Motion Products

Product Family:

HT23 Series

Frame Size:

NEMA 23
AMP NEMA 23 High Torque Step Motor, 2.99 in. double shaft, 2-phase hybrid step motor, high torque design, standard NEMA 23 dimensions, series or parallel wiring.
Product Description
NEMA 23 Overview
National Instruments offers a complete stepper motion control solution – including stepper motors, drives, controllers, and software – that is easy to set up, configure, and program. Stepper motors available from NI offer high torque, precision, and easy connectivity to stepper motor drives. Due to their ease of use, simplified control needs, and freedom from expensive feedback requirements, stepper motors are an excellent solution for applications such as machine control, manufacturing test, semiconductor positioning, biomedical machines, and lab automation.
NEMA 23 Hardware
Stepper motors provide very precise, extremely cost-effective motion control. The 2-phase motors inherently move in small, precise, 1.8 degree increments at 200 steps/revolution and are brushless and maintenance free. Stepping action is simple to control and does not require complicated, expensive feedback devices. National Instruments also offers encoders matched to the motors for applications where position verification is required. Stepper motors are available from NI in three different NEMA sizes and with either a single or a dual shaft. The motors provide optimum performance and easy connectivity when matched with the P7000 series stepper drives available from NI.
Industry Standards
CE, cUR, UR
RoHS Compliance
Dimension Drawing