StoneL Input/Output Module Externally Powered
IM465015A StoneL Input/Output Module Externally Powered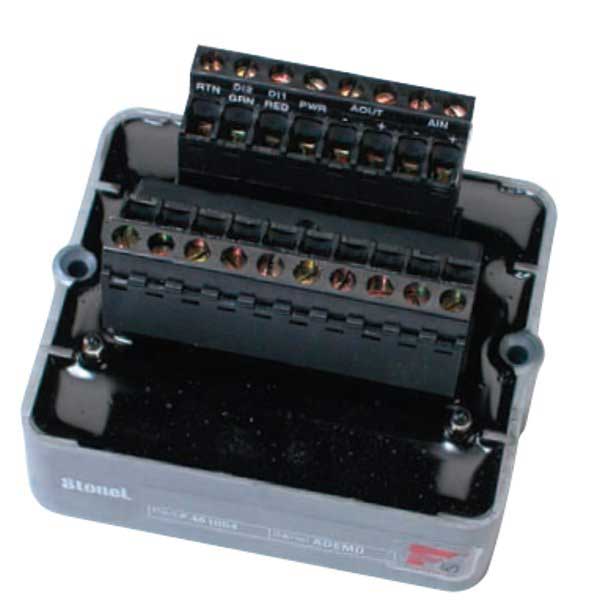 Product Type:

Input/Output Module

Analog I/O:

4-20 mA input/output

Indication Type:

Two LED red/green indicator

Input Type:

Two Discrete 6.5 VDC < 0.045 mA inputs

No. of Inputs:

3

Output Type:

Two Discrete 6.5 VDC 2 mA outputs
StoneL Input/Output Module, input/externally powered output, resin construction, 3 inputs; two discrete 6.5 VDC < 0.045 mA inputs, two discrete 24 VDC 2 mA outputs, 4-20 mA input/output, two LED red/green indicator.
Product Description
Input/output modules
Input/externally powered output module
This I/O module is designed to function as a Foundation Fieldbus node with termination points for connecting switches/sensors, as well as output devices such as solenoid valves and relays. This module is also capable of reading one (1) analog input and controlling one (1) analog output via Foundation Fieldbus. This device requires external 24VDC power supply.
Inputs and outputs
Two (2) discrete inputs
Two (2) discrete outputs
One (1) analog input (4-20mA)
One (1) analog output (4-20mA)
Features
Pre-determined output fail state
Dimension Drawing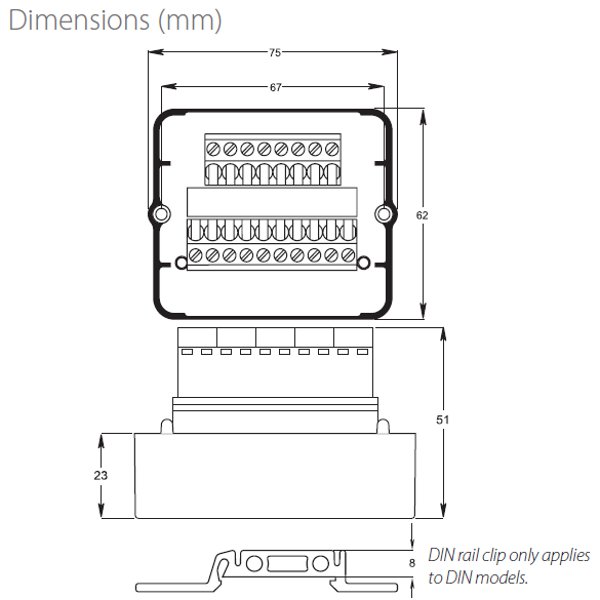 Product Series/Models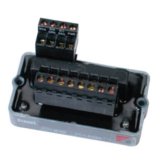 IM465014A
Customer Part #: