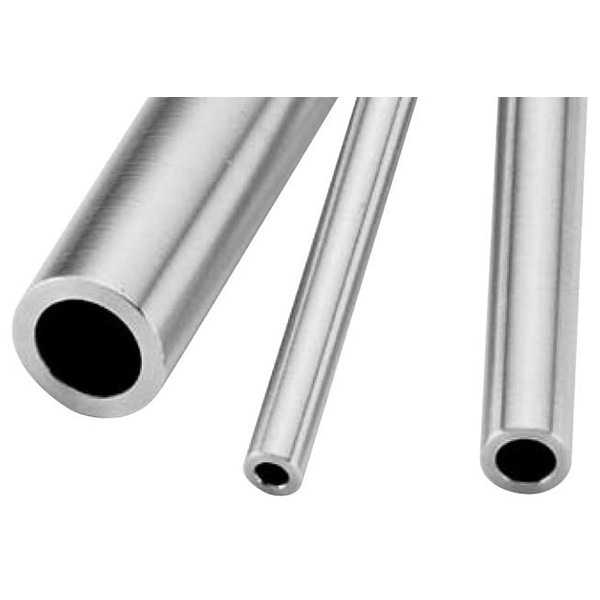 Product Type:

SS Tubing

Applicable Standard:

ISO 9001

Application:

Fluid Handling SystemSkid Panel FabricatorTest PanelMedium Pressure System

End Connection:

SF562CX Medium Pressure

Inside Diameter:

0.312 in.

Material:

316 Stainless Steel

Outside Diameter:

9/16 in.

Pressure Rating:

20000 PSI

Process:

Cold Worked

Temperature Rating:

-423 to 1200 Deg F

Wall Thickness:

0.125 in.
Parker Instrumentation Tubing, 0.312" ID x 9/16" OD, SF562CX Medium Pressure, 0.125" Thick, 20000 PSI, Cold Worked 316 Stainless Steel, Tubing.
Product Description
Tubing; Outside Diameter 9/16 Inch; Inside Diameter 0.312 Inch; Wall Thickness 0.125 Inch; End Connection SF562CX Medium Pressure; Material 316 Stainless Steel; Process Cold Worked; Pressure Rating 20000 PSI; Temperature Rating -423 to 1200 Deg F; Application Fluid Handling System, Skid Panel Fabricator, Test Panel, Medium Pressure System; Applicable Standard ISO 9001; Flow Area 0.076 Square Inch
Features/Benefits
Tubing is Manufactured Specifically for Medium and High Pressure Applications Requiring Both Strength and Corrosion Resistance
Series Information
Parker Autoclave Engineers offer a complete selection of Austenetic, cold drawn stainless steel tubing designed to match the performance standards of Parker Autoclave Engineers valves and fittings. PAE tubing is manufactured specifically for medium and high pressure applications requiring both strength and corrosion resistance. The tubing is furnished in random lengths between 20 and 26.5 feet.
Additional Product Information
Tubing; Outside Diameter 9/16 Inch; Inside Diameter 0.312 Inch; Wall Thickness 0.125 Inch; End Connection SF562CX Medium Pressure; Material 316 Stainless Steel; Process Cold Worked; Pressure Rating 20000 PSI; Temperature Rating -423 to 1200 Deg F; Application Fluid Handling System, Skid Panel Fabricator, Test Panel, Medium Pressure System; Applicable Standard ISO 9001; Flow Area 0.076 Square Inch