Bosch IndraDyn S Servo Motor
MSK060C-0300-NN-M1-UP0-NNNN Bosch IndraDyn S Servo Motor
MSK060C-0300-NN-M1-UP0-NNNN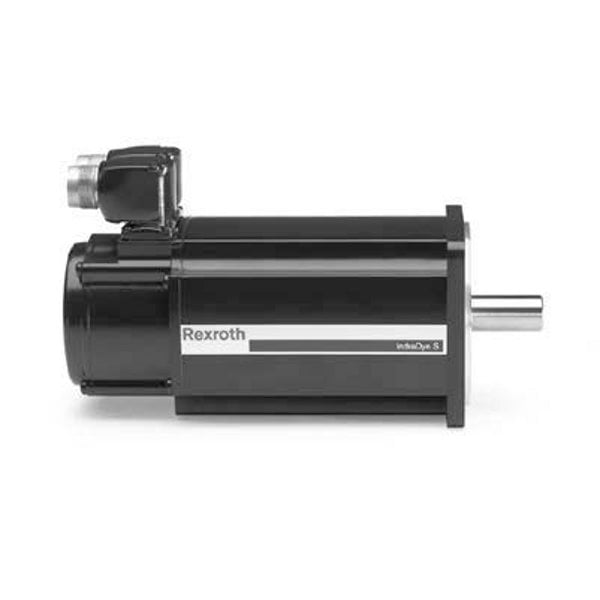 Product Type:

Servo Motor

Continuous Torque at Standstill M0 (Nm):

8

Max. Torque MMax (Nm):

24

Product Family:

MSK Motor Series
Bosch MSK060C-0300-NN-M1-UP0-NNNN, R911307221 Synchronous Servo Motor, IndraDyn S
Product Description
The particularly outstanding features of the MSK range of motors are its wide power spectrum and narrow size increments. The high torque density of these synchronous servo motors allows a particularly compact design with maximum torques of up to 495 Nm.
Depending on the level of precision required, we can supply the motors with encoder systems for standard or high-precision requirements. Both encoder versions are available in a single-turn and multi-turn configuration. A number of further options, such as the shaft keyway, holding brake, reduced runout and the high protection class IP65 mean that they can be used with fan, liquid cooling and ATEX.
On applications with high levels of continuous power, blower units for axial or radial mounting are available for retrofit. Intrinsically safe IP65 blower motors (UL thermally protected F) ensure the reliability of the single-phase blower units, eliminating the need for an external circuit breaker. Optional liquid cooling is available for very high power applications.
FEATURES
Maximum torques up to 495 Nm
Maximum speeds up to 9,000 rpm
Encoder systems for a wide and diverse range of applications
High degree of protection IP65
Choice of cooling systems
Dimension Drawing