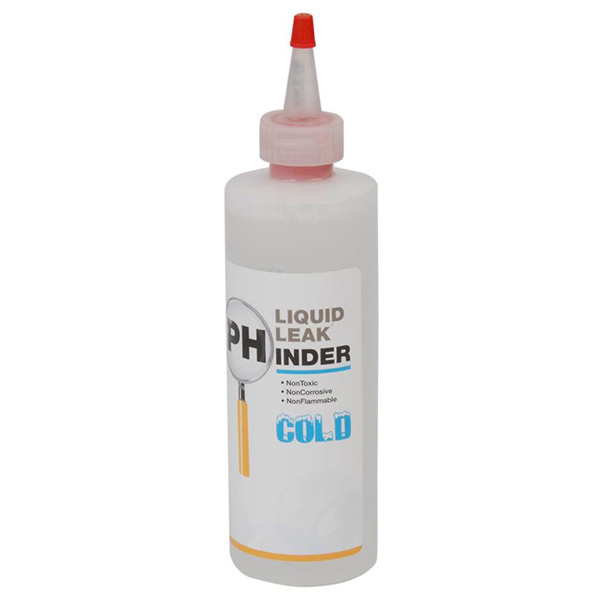 Manufacturer:

Parker Instrumentation

Product Family:

PHINDER Series

Application:

Installation Audit, Process Line Inspection, Test Panel

Container Capacity:

8 Fluid Ounce

Detection Method:

Bubble Solution

Physical Form:

Liquid

Temperature Rating:

-20 °F to 200 °F

Type:

Gas
Parker Instrumentation PHINDER Series Leak Detector, 8 Fl Oz Tube, Cold Formula, Liquid Form, Bubble Solution, Leak Detector (12 per Case).
Product Description
Leak Detector; Type Gas; Detection Method Bubble Solution; Physical Form Liquid; Container Type Tube; Container Capacity 8 Fluid Ounce; Temperature Rating -20 to 200 Deg F; Features Non-Corrosive, Non-Toxic, Non-Flammable; Application Test Panel, Process Line Inspection, Installation Audit; Formula Type Cold
Features/Benefits
Easy to Use 1 Gallon or 8 Ounce Size with Tube; Excellent Surface Adhesion; Flexible PHinder Tube Included for Hard to Reach Areas; Excellent Bubble Action on All Surfaces; PHinder Liquid Leak Detection Provides the User the Ability to Easily Find Suspected Leaks in Industrial Gas Application
Series Information
Parker's PHinder Series is a simple, liquid leak detection solution that provides the user the ability to easily find suspected leaks in industrial and instrumentation gas applications. Apply the leak detection solution to the tube/pipe fitting, valve or system connection and observe if bubbles form to demonstrate a leak's actual location. Avoid searching throughout the instrumentation system, and pinpoint the spot to fix.
Additional Product Information
Leak Detector; Type Gas; Detection Method Bubble Solution; Physical Form Liquid; Container Type Tube; Container Capacity 8 Fluid Ounce; Temperature Rating -20 to 200 Deg F; Features Non-Corrosive, Non-Toxic, Non-Flammable; Application Test Panel, Process Line Inspection, Installation Audit; Formula Type Cold