Seametrics Pulse Splitter
PS40 Seametrics Pulse Splitter
In Stock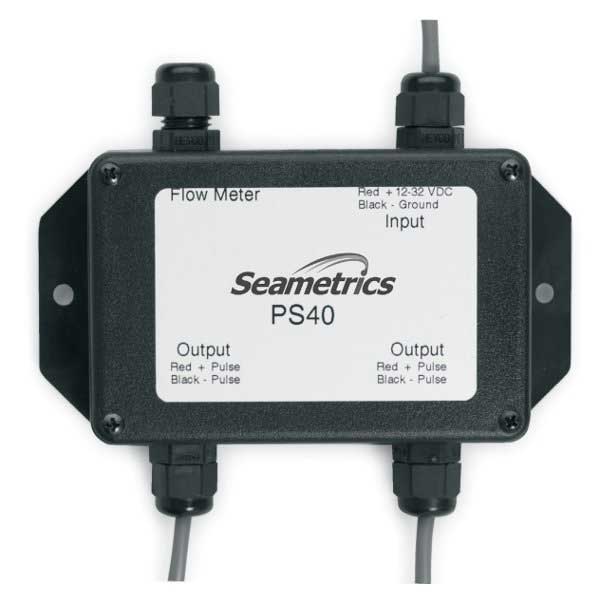 Outputs:

4 outputs

Power Type:

10 - 32 VDC

Product Type:

Pulse Splitter
Seametrics PS40 Pulse Splitter, rugged ABS plastic housing, single input, 4 outputs (three open collector optoisolated, one Form C relay), 10-32VDC.
Product Description
PS40
Pulse Splitter

FEATURES
Rugged ABS plastic housing
Optoisolated Transistor and relay outputs
General Information
The PS40 is a low-voltage device that allows a Seametrics flow sensor to drive multiple (up to four) pulse-responsive devices, such as solenoid-driven chemical metering pumps, counter timers, or remote totalizers. It requires an external DC power supply for operation and can provide power to a single low power Seametrics flow sensor, such as an MJE meter. It can also be used with a dry contact sensor, such as the MJR reed switch meter.
Dimension Drawing