Neles (Metso) Jamesbury Quadra-Powr X Series 17 sq-in Rotary Spring Diaphragm Actuator
QPX1C/MC Neles (Metso) Jamesbury Quadra-Powr X Series 17 sq-in Rotary Spring Diaphragm Actuator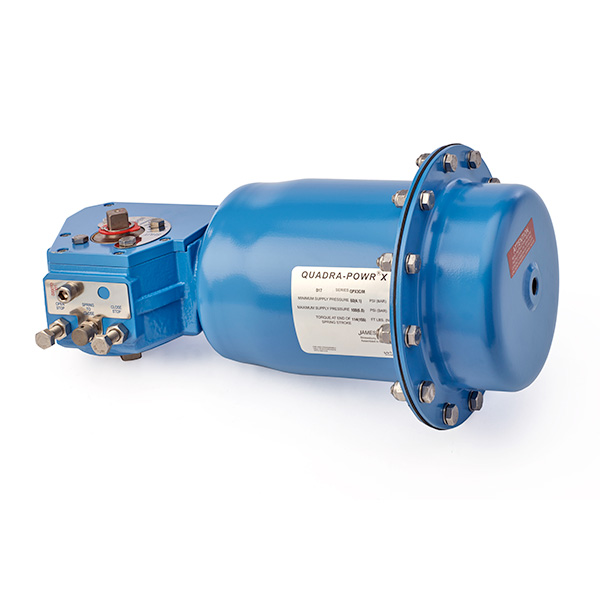 Product Type:

Spring Diaphragm Actuator
Neles (Metso) Jamesbury Quadra-Powr X-Series Spring Diaphragm Actuator, 17 sq-in, 12-100 PSI, Carbon Steel.
Product Description
Features
Jamesbury Quadra-Powr X series 17 sq-in rotary spring diaphragm actuator features a pressure rating of 12 - 100 psi and is made of iron/carbon steel.
Quadra-Powr X spring-diaphragm actuators provide safe and reliable operation even when minimal supply pressures are available. Yet they are capable of operating at pressures as high as 7 bar (100 psi). These units can be operated by air, gas, water, oil or other supply media compatible with the ductile iron/carbon steel casing of the actuator and the Buna-N diaphragm reinforced with polyamide fabric.