Patlite MP3 Voice Annunciator with LED Signal Tower
RFV-100F-R Patlite MP3 Voice Annunciator with LED Signal Tower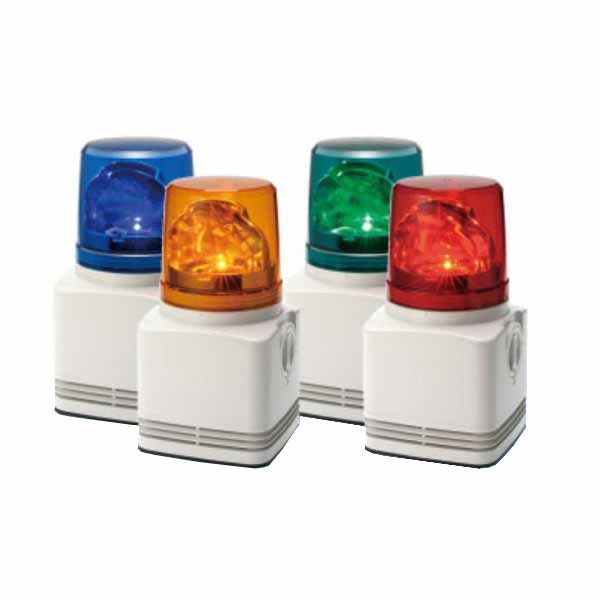 Refine Search:

Audible & Visible Signals, Indicators

Channels:

4

Product Type:

Signal Towers/Annunciators
Patlite MP3 Compatible Annunciator, Rotating beacon with 4-channel MP3 field programmable annunciator Red, Yellow.
Product Description
The RFV series is a combination of LED rotating beacon light and MP3 programmable sound unit.
Features
Field-programmable with an SD Card (sold separately).
Message capacity of 63 seconds (64kbit/s) with bit input of 4 channels and 15 channels by binary input.
Volume is adjustable from 0 to 95dB (at 1m) to fi t various environments.
A 4.5G vibration resistant design allows safe use in a high-vibration environment.
Other Unique Features
Maintenance reduced with long service ultra-bright LEDs that can last over 5 years with 24/7 continuous operation.
Highly-visible with a special optical refl ector design.
Special gear-driven mechanism provides reliability, even after 10 years of no operation.
Tight-locking dome stays on, even in high vibration environments.
Designed for inverted installation.
Dimension Drawing