ASCO Pressure Switch Transducer Unit
RL10A21 ASCO Pressure Switch Transducer Unit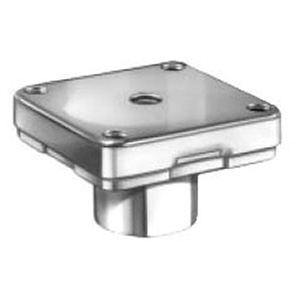 Product Type:

Transducer Unit

Type:

Diaphragm/Piston

Used On Model/Brand:

P Series PG10A Pressure Switch
ASCO Pressure Switch Transducer Unit, 1/4" NPT, Brass, Diaphragm/Piston, Transducer Unit for PG10A Pressure Switch.
Product Description
Pressure Switch Transducer Unit; Type Diaphragm/Piston; Used On P Series PG10A Pressure Switch; Instrument Connection 1/4 Inch Threaded; Process Connection Material Brass; Application Water, Air, Oil, Gas
Series Information
Transducer unit incorporates a diaphragm/piston type pressure sensor, and is also a fully-tested, self-contained subassembly. These guage pressure type transducers provide for one pressure connection in the bottom of the transducer. They are diaphragm/piston type transducers using an elastomer in contact with the fluid, backed by a piston cylinder. This allows high sensitivity for low pressures and strength for high pressures.