Parker Velcon SO Series Filter Separator Cartridge
SO-640V Parker Velcon SO Series Filter Separator Cartridge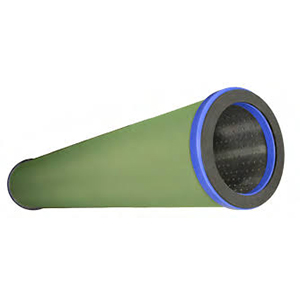 Materials:

Non-Stick Coated (Screen)

Service:

Fuel

Size:

4.5 in. ID x 6 in. OD x 40 in. L
Discounts available for FBO's or GSE's. Fill out the Discount form to request special pricing.
Parker Velcon SO Series Filter Separator Cartridge, 4.5" ID x 6" OD x 40" L, 5 to 9 pH, Non-Stick Coated Screen, Buna-N Seal, Fuel, Blind End Cap, Variable Tube, 2-Stage, Outside to Inside Flow, Filter Separator Cartridge.
Product Description
Filter Separator Cartridge; Type Cartridge, 2-Stage, Outside to Inside Flow; Size 4.5 Inch Inside Diameter x 6 Inch Outside Diameter x 40 Inch Length; Material Non-Stick Coated (Screen); Service Fuel; Tube Type Variable; Seal Material Buna-N; Temperature Rating 200 Deg F; End Cap Configuration Blind; pH Range 5 to 9; Application Aviation, Industrial
Features/Benefits
Optimum Second Stage Water Removal; Field Proven Performance; Largest Selection of Replacement Elements
Series/Model Info
Separator Cartridges are employed as the second stage in filter/separator vessels. Their sole function is to repel coalesced water drops produced by the first stage cartridges while allowing hydrocarbon fluids to pass through. Water drops settle into the filter/separator sump and are not carried downstream. All particle filtering is done by the first stage coalescer cartridge.