Parker Veriflo SQ420E High Purity Low Pressure Regulator (Point-of-Use)
SQ420E1002PFS8FFEV Parker Veriflo SQ420E High Purity Low Pressure Regulator (Point-of-Use)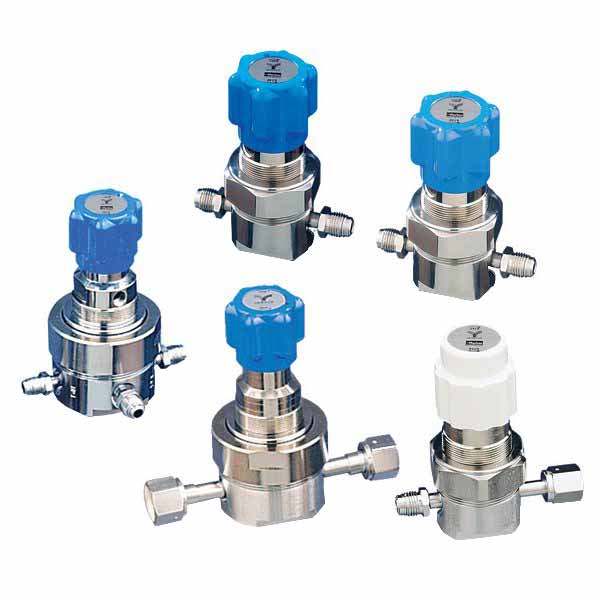 Product Type:

Low Pressure Regulator

Max. Outlet Pressure:

100 PSIG

Port 2 Size:

1/2 in.

Port 2 Type:

Face Seal Female (Swivel)

Port Type:

Face Seal Female (Swivel)

Refine Search:

High Purity

Port Size:

1/2 in.
Parker Veriflo SQ420E High Purity Low Pressure Regulator (point-of-use), 2 ports, 316L SS body, 250 psig max. inlet press., 100 psig max. outlet press., tied Hastelloy C-22 diaphragm, no outlet gauge, no inlet gauge, PCTFE seat, 5Ra surface finish, 2P port config: 1/2" face seal female (swivel) all ports
Product Description
The Parker Veriflo SQ420E Series is a high performance, high purity, point-of-use pressure regulator for modern semiconductor processing. Precise control of the gas discharge pressure at or near the tool served makes possible stable process control by a mass flow controller.
Tied diaphragm for added safety
Capable of operating at a wide range of flows from 0.5 cc/min to more than 800 liter/min
Compatible with the high flow of corrosive gases
No wetted spring
No threads exposed to the wetted area
Dimension Drawing