Des-Case TC Series 3GPM Filter Cart
TC03E-2C00-1Y2 Des-Case TC Series 3GPM Filter Cart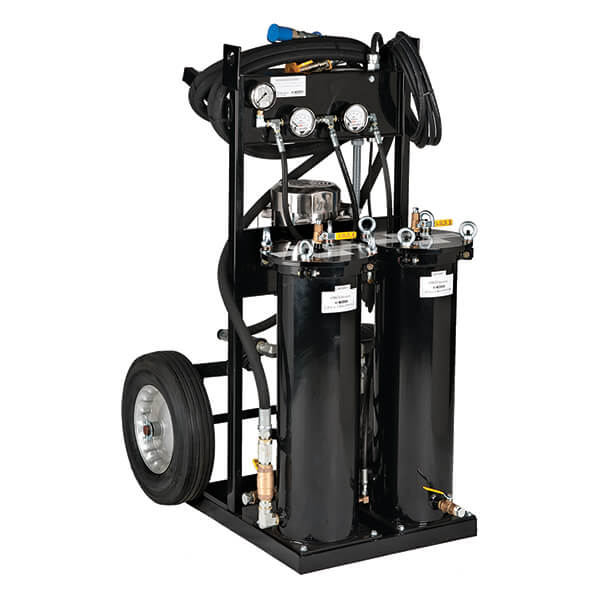 Product Type:

Filter Cart
Des-Case, TC Series Filter Cart, 3 GPM, 60Hz single phase electric motor model with 75 psi safety relief valve, 1 6x18 filter canister, sample valve, y-strainer, manual bypass, hydraulic hoses, and high pressure shutdown.
Product Description
The TC Series of filtration systems represent the highest quality and most rugged systems available for purifying all types of industrial oils. These heavy-duty carts are capable of removing particles and/or free water from all types of oil—even high viscosity gear oils—and are designed for years of dependable service.

TC Series filter carts are ideal for large reservoirs with high flow rates. With canisters that can accommodate multiple filter types such as microfiberglass drop-in filters, depth filters and bag filters, the TC Series carts can remove everything from large particles and debris, sludge, varnish, and water contamination.
Dimension Drawing