Parker Electromechanical 404XE Series Electric Linear Actuators, 600mm, 20mm Ballscrew, Stepper
VES-404600XEMNL-D4-ST Parker Electromechanical 404XE Series Electric Linear Actuators, 600mm, 20mm Ballscrew, Stepper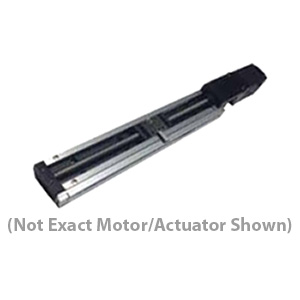 Product Type:

Electric Linear Actuators

Form Factor:

Rodless

Stroke:

600 mm

Repeatability:

+/-30 micron

Accuracy:

138 micron

Peak Speed:

1380 mm/s

Normal Load:

61 kg

Axial Force:

686 N

Frame Size:

95 mm

Drive Train:

Ball Screw

Feed Constant:

20 mm Ballscrew

Motor:

Stepper

Customizability:

High

Availability:

Short (2-5 weeks)

Price:

$$
Parker Electromechanical 404XE Series Electric Linear Actuators, 600mm, 20mm Ballscrew, Stepper motor, square rail guided, 61.3 kg normal load, +/-30 microns repeatability, 1380mm/s peak speed. Customizable and many options to select from: sensors, brake, environmental, encoder, etc. Motor may limit the actuator's performance depending upon the application. Sizing calculations need to be performed to ensure performance.
Product Description
Cost Effective Positioning
The XE series combines a rugged steel body construction with an integrated precision ball screw and bearing guide producing a highly accurate, cost effective line of tables ideal for applications in the hard disk, semiconductor, medical, machine building and many other industries.
Integrated Bearing
Rigid Steel body
Multi-axis designs
Adjustment free
Dimension Drawing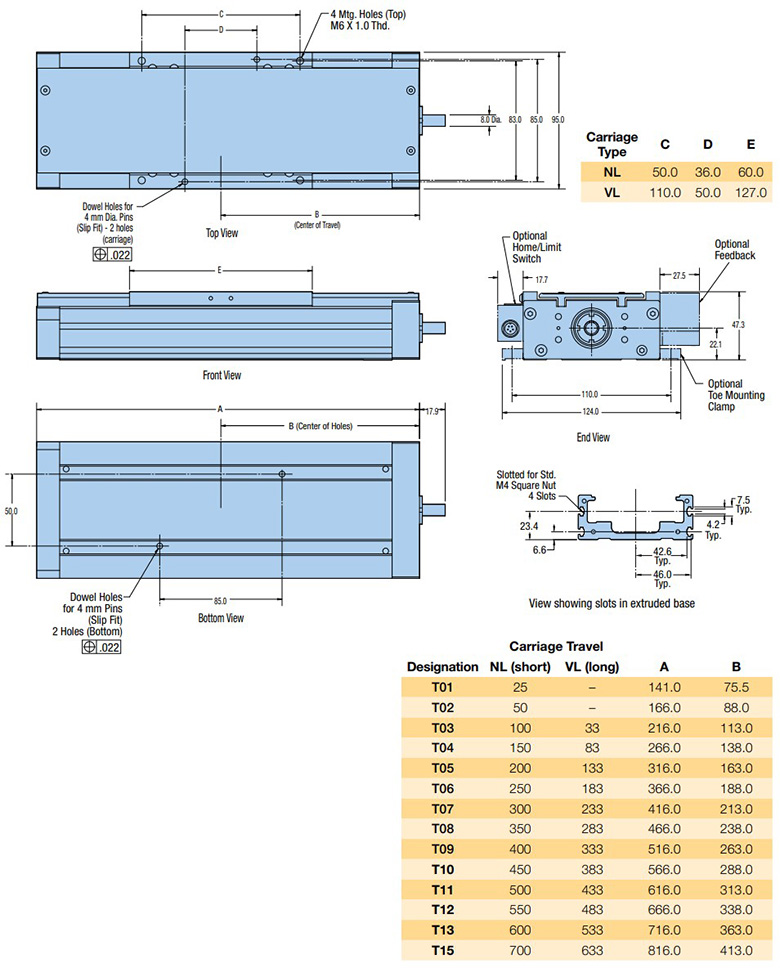 Resources
How Do I Size and Select Electric Linear Actuators
The Motion Control Show provides a crash course of free education online with video courses on topics in industrial electromechanical automation which is great for automation, mechanical and electrical engineers and technicians to reference and fill in gaps in their knowledge.
Virtual Engineer
Virtual Engineer is a new tool where users can easily enter application specifications (ex. speed, load, external forces) and quickly navigate to accurately sized product options.