Parker Electromechanical HMRS Series Electric Linear Actuators, 600 mm, 16mm Ballscrew, Servo
VES-HMRS11B160-0600-SV Parker Electromechanical HMRS Series Electric Linear Actuators, 600 mm, 16mm Ballscrew, Servo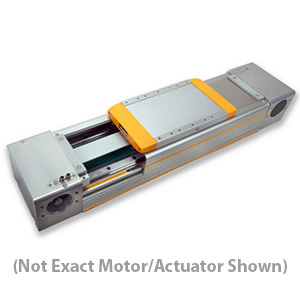 Product Type:

Electric Linear Actuators

Form Factor:

Rodless

Stroke:

600 mm

Repeatability:

+/-20 micron

Peak Speed:

631 mm/s

Normal Load:

453 kg

Axial Force:

2200 N

Frame Size:

110 mm

Drive Train:

Ball Screw

Feed Constant:

16 mm Ballscrew

Motor:

Servo

Customizability:

High

Availability:

Short (2-5 weeks)

Price:

$$
Parker Electromechanical HMRS Series Electric Linear Actuators, 600 mm, 16mm Ballscrew, Servo motor, ball bearing guide, Basic profile, no outer cover, 453 kg normal load, +/-20 microns repeatability, 631mm/s peak speed. Customizable and many options to select from: carriages, sensors, environmental ratings, motor direction, etc. Motor will limit the actuator's performance depending upon the application. Sizing calculations need to be performed to ensure performance.
Browse All HMR Series Products
Product Description
Parker Hannifin's High Moment Rodless linear actuator series is one of the most user friendly and versatile actuator lines on the market today. With 5 different frame sizes, 2 different drive train options, multiple mounting and carriage options, and an IP54 protective cover option, along with a multitude of other customizable features the HMR was truly designed with flexibility in mind.
Dimension Drawing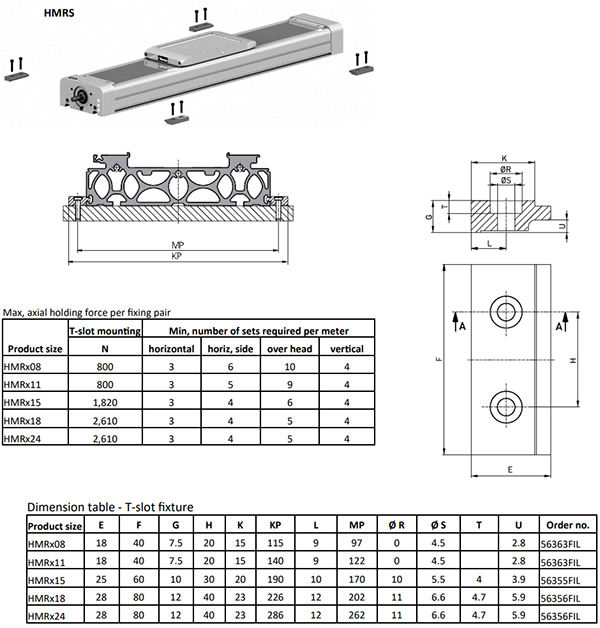 Resources
How Do I Size and Select Electric Linear Actuators
The Motion Control Show provides a crash course of free education online with video courses on topics in industrial electromechanical automation which is great for automation, mechanical and electrical engineers and technicians to reference and fill in gaps in their knowledge.
Virtual Engineer
Virtual Engineer is a new tool where users can easily enter application specifications (ex. speed, load, external forces) and quickly navigate to accurately sized product options.