Interface and Power Supply Modules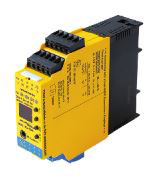 • Modules to isolate, convert, process and condition analog and digital signals

Identification of Mobile Containers and Tube Stations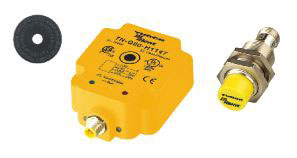 • The RFID system BL ident ensures increased plant efficiency and traceability of the production processes through the reliable detection of mobile containers

Connection of Field Devices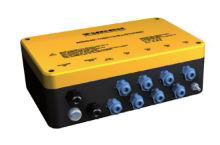 • Efficient and failsafe connection of field devices thanks to the process wiring connection technology realized with our quick disconnect connectors
• Comprehensive portfolio of connectors, cables and splitter boxes reduces cabling

Planning and Construction of System Solutions

• Comprehensive fieldbus technology know-how for chemical applications with fieldbus solutions for plants and control cabinets

Quick Instrument Installation

• Preinstalled connectors in process instrumentation allow for faster start up and commissioning

Distributed Signal Processing

• The modular I/O systems Excom and BL20 support application-optimized signal processing
• Use in the non-Ex and Ex areas in zones 1 and 2, as well as 21 and 22

NAMUR Stainless Steel Sensors

• Inductive sensors with removable terminal chambers are easily commissioned and maintained
• High density and chemical resistance, Ex approvals, SIL certificate, extended temperature range
• Binary or analog position feedback of valves

Monitoring of Rotary Actuators

• The DSU35 inductive dual sensors capture the flap position of rotary actuators
• Easy assembly and adjustment

Collect Precisely

Encoders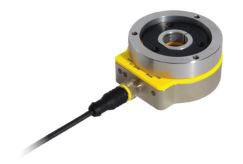 • Extensive portfolio of standard devices
• Highest accuracy and interference immunity
• QR24 devices operate contactless and wear-free

Linear Position Sensors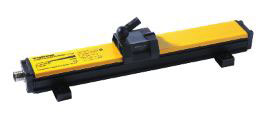 • Contactless measuring system
• Range up to 200 mm
• ATEX approval for zones 1 and 21

Dual Sensors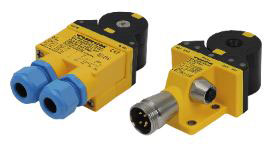 • Binary or analog position feedback of valves
• Easily mounted on all standard rotary actuators
• SIL certifications and approvals for ATEX, UL, CSA etc.

Flow, Pressure, and Temperature Sensors


• Monitor and measure flow, pressure, and temperature rates of gases and liquids
• Different compact designs
• Many different process connections
• ATEX approval for zones 0 and 1

Capacitive Sensors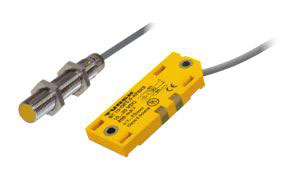 • Compact designs
• Interference-free operation
• Mechanically and chemically robust
• ATEX approval

Ultrasonic Sensors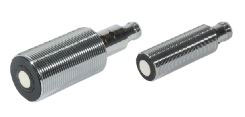 • Large measuring ranges
• Rugged mechanics and front-flush diaphragm
• User-friendly thanks to Easy Teach

Inductive Sensors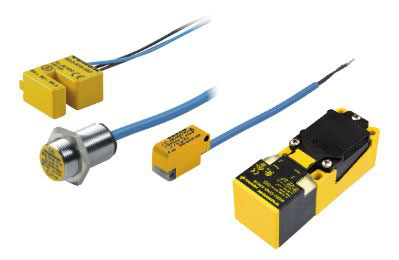 • Available in many different designs, sizes and housing materials
• Inductive and magnetic field sensors
• SIL Certifications and ATEX approvals

Connect Reliably

Cables and Connectors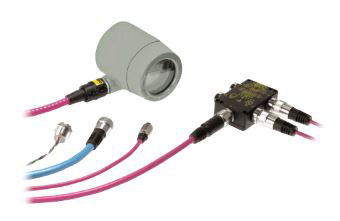 • Many different types and designs
• Ready-made or field-wireable
• Different cable qualities for all types of applications

FOUNDATION fieldbus/PROFIBUS-PA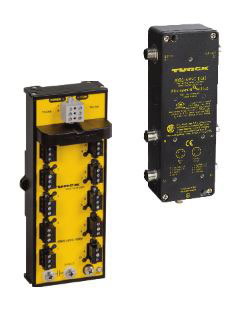 • Multibarriers, junction boxes in IP67 and IP20, ready-made cables, and much more
• Rugged and space-saving designs for harsh environments
• Suitable for FISCO applications

Interface Devices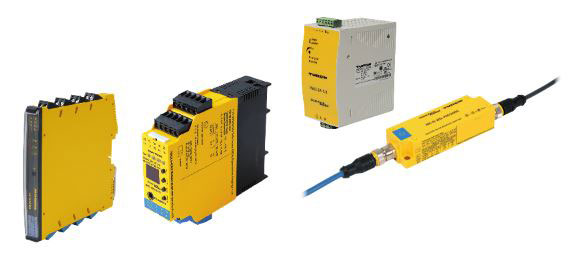 • For separation, supply, conversion and protection tasks
• In modular housing for DIN rail, as backplane solution, or as cartridge in IP67 housing
• Many different input and output signals
• ATEX approval for zone 2

Communicate Effectively

Remote I/O System Excom for Zones 1, 2 and Non-Ex Area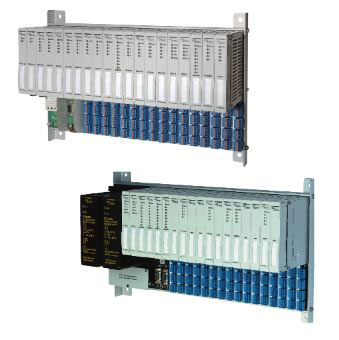 • HART and NAMUR signals
• High system availability through redundant communication and power supply
• Connection to various control systems
• FDT technology for easy operation

BL20 I/O System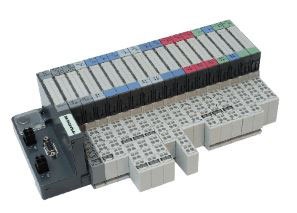 • HART and NAMUR signals
• Connection to various control systems
• ATEX approval for zone 2
• Redundant power supply (optional)

Diagnostic Power Conditioner (DPC) System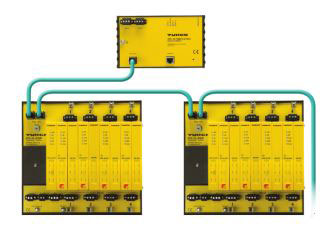 • FOUNDATION fieldbus power supply for simple and redundant applications
• Excellent efficiency and high output power (28 V at 800 mA)
• Commissioning support and long-term diagnostics via FF-HSE, DTM and web interface

Automate Efficiently

RFID System BL ident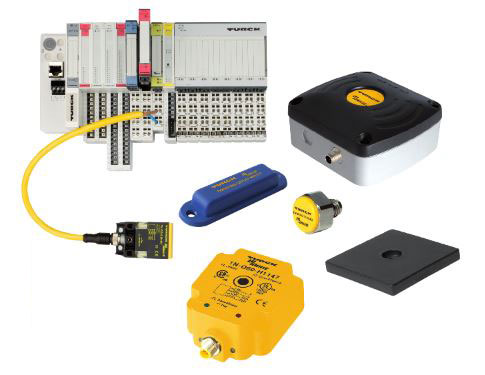 • Compact IP67 solution for different fieldbus types
• HF/UHF mixed operation possible, UHF read/write heads acc. to ISO 18000 6C
• Application-optimized data carriers and read/write heads, also for use in Ex area
• Connection to various control systems
• ATEX approval for zones 2 and 22

Customer-Specific System Solutions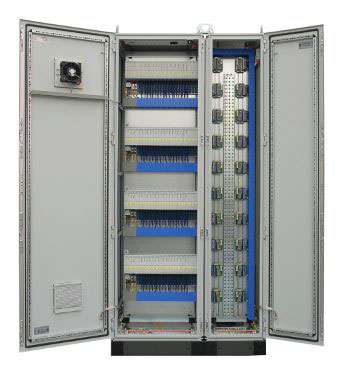 • Planning, manufacturing, testing and commissioning of customized system solutions - from products, production and programming of cabinets up to commissioning

Solutions for the Chemical Industry

For five decades, Turck has been your reliable partner for the chemical industry. Customers around the world benefit from our industry-specific automation solutions in the areas of sensors, connection and I/O - technology, and RFID solutions.

Whether it is a new plant on the greenfield or an expansion or modernization of existing production facilities, the Turck team for chemical solutions will be happy to assist you.

Our support ranges from worldwide project management to application-specific, on-site advice. From planning to commissioning, we will guide you in all phases of the project.