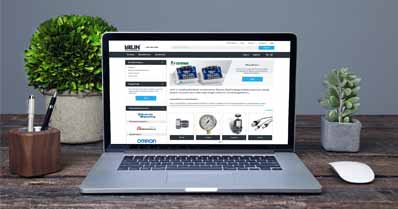 We updated the look of our homepage and added new features to support easier navigation throughout the site. The homepage now includes a Shop By Categories Section, our new Gauge Finder Tool, Featured Manufacturers, and Featured Products. We also made some improvements to our header. We added a blog section, and made it possible to shop by manufacturer and register directly from the header.
Shop By Categories
If you know what you're looking for, our goal is to get you there faster. Now you can shop by our product categories directly from the homepage.
Shop By Manufacturers
We've added a manufacturer's section to our header. When you select a manufacturer, you can shop by their products as well as have access to other helpful information. We've also added several new manufacturer's to our site.
Gauge Finder
Did you know Valin Online has over 3,000 gauges to shop? Check out our new Gauge Finder Tool to search for a pressure gauge by specific attributes needed for your application.
Featured Manufacturers
Each month we will be featuring five manufacturers. You can find the featured manufacturers in the left navigation bar on the homepage. By clicking on the manufacturer's logo or on the link below the logo, you can start shopping all the products associated with that manufacturer.
Featured Products Each month we will be featuring twelve new products from various manufacturers.
Blog
Check out our new blog to see helpful tips from Valin.