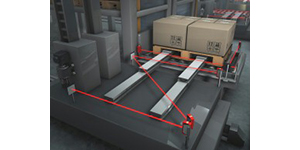 Since its market launch in 2005, the 46B series generation of sensors has set new standards in optical sensors. With the 46C series, its successor – a further development of the 46B series – is ready to go.
The one millionth switching sensor of the 46B series was manufactured at the end of the third quarter of 2016. Leuze electronic produces its sensors primarily at its headquarters in Owen/Teck. Many of the production steps are handwork. Production takes place in three-shift operation on multiple production lines. With their high performance reserves and large ranges, the sensors of the 46 series are ideal for use in the wood-processing industry, in the manufacture of special-purpose machinery and in conveyor and storage systems.
The highly visible, bright light spot and the reliable detection of stretch-wrapped objects reduce the life-cycle costs considerably. Thanks to degrees of protection IP 67 and IP69K as well as ECOLAB certification, long service lives are achieved in spite of the intense cleaning and washing encountered in the packaging industry. The sensors of the 46 series are available in various models: as throughbeam and reflection models, with and without background suppression as well as in many application-specific designs.
The latest extension in this standard series offers additional functional reliability through a wide light-band. Due to their improved performance data and enormous function reserve, the new models of the SR46C series are also suitable for demanding tasks in nearly all industries.