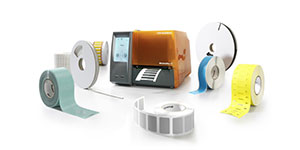 Weidmuller's MultiMark
marking system provides a fast and reliable solution for any marking task you might need
: for single terminals, wires, cables, or entire devices. The broad variety of the MultiMark product family allows you to optimally and sustainably structure each control cabinet. Combined with our sophisticated M-Print PRO configuration software and THM MultiMark thermal transfer printer, our system is perfectly tailored to meet any requirements.

Efficiency, safety, and flexibility are the characteristics of our marking systems. For example, our terminal markers enable you to mark and snap on quickly. They also meet the high requirements for vibration and shock resistance across all manufacturers. Appropriate device markings in various shapes and colours facilitate a clear, cross-vendor assignment of all components, e.g. for device tags, and command and signalling devices. MultiMark makes an erroneous operation of your machines virtually impossible. We also provide a suitable solution for classic cable marking with a cable tie fixing. Highly flexible polyurethane cable markers follow every bend of the cable and are extremely durable. Our fast thermal transfer printer THM MultiMark ensures high-quality markings that resist external influences. The printer works especially economically at small and medium print volumes.

The MultiMark product family offers you suitable solutions for virtually any control cabinet labelling task.

Your special advantages

• Over 600 marking products to choose from
• Practically all labelling requirements covered
• Fast printing, fast identification
• Handling benefits, e.g. with terminal markers
• Excellent material properties
• Convenient handling
• Clear print image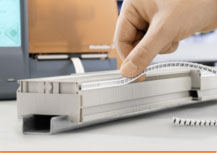 Snaps securely into place in combination
The smart composite material ensures perfect usage and handling. The hard, solid plastic base means that the marker can be reliably snapped into place, while the elastic outer material is very easy to grip and simplifies installation.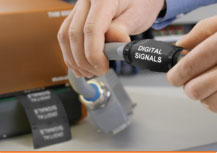 Highly flexible: SFX
Our SFX series cable markers are made from extremely flexible polyurethane and adapt to the cable routing. Available for cable diameters of 7.0 mm and above.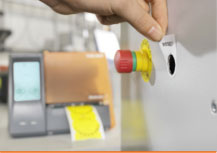 Prevention of incorrect operation
Always in the right place: the strong adhesive polyester labels are particularly suitable for labelling equipment.