Motor Controllers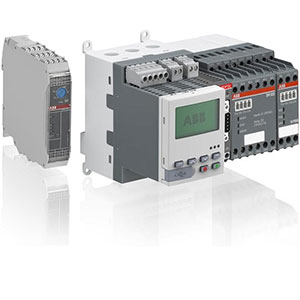 ABB provides optimized motor controllers for process industry as well as factory automation. The compact electronic starters (HF) and modular universal motor controllers (UMC) are reliable products for easy and perfect motor starting and control. Main benefits include Compact design; High durability; Easy installation; Optimized for different applications; Certificates for worldwide use & Global support.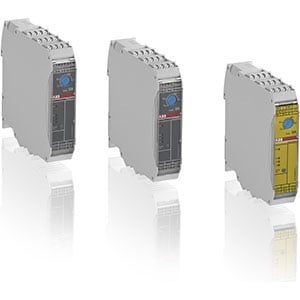 Electronic Compact Starter
ABB electronic compact starters are innovative hybrid starters. Direct-on-line, reversed starting, motor overload protection and emergency stop are all fully integrated. It combines the benefits of solid-state electronics and a mechanical relay to deliver highest performance over an exceptionally long lifetime. Due to its width of only 22.5mm, the HF range will be the technology of choice where space is limited. Main benefits include Forward and reverse running, motor protection, emergency stop: all included; Space saving up to 90% with only 22.5mm width; Up to 75% reduced time in wiring and installation, therefore less error-prone wiring & Load free switching of mechanical contacts due to solid state bypass, reduces power loss by up to 34%. Main features include Up to 3 kW, 400 V AC and 9 A for resistive loads; Fits on DIN rail; Controlled via 24VDC PLC output; Prewired reversing starter; Electrical life: 30 millions operating cycles & Approval ATEX, SIL3 and PL e.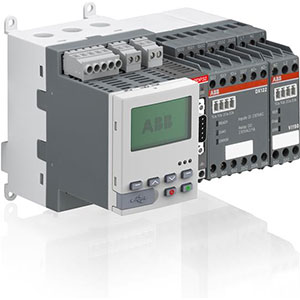 Universal Motor Controller
The intelligent ABB Motor Controllers combine the functions of motor protection, motor control, fieldbus and Ethernet communication and fault diagnosis in just one device. Beside the proven UMC100 the new UMC100.3 offers even more capabilities. Main benefits include Reduction of wiring: time and cost; Fast replacement -> time, reduce downtime & Saves commissioning time. Main features include Max 1000 V AC voltage; 45 to 65 Hz frequency; Rated motor current 0.24 to 63 A, without accessories & Tripping classes 5, 10, 20, 30, 40 in accordance with EN/IEC 60947-4-1.