Barksdale

Barksdale® is an ISO 9001:2015 registered manufacturer of controls for industrial applications, specializing in the control and measurement of fluids. Barksdale is also IATF 16949:2016 certified for the automotive industry and ISO 14001:2015 certified for effective environmental management systems (EMS). With a standard product line as the base, Barksdale prides itself in supplying specially designed or adapted products to meet customers' specific requirements. A wide range of optional modifications are offered on most of Barksdale's products, allowing you to customize the products to meet your specific application while using standard components. Throughout the world, Barksdale solutions can be found in steel mills, on machine tools, in auto plants, in power generation and distribution facilities, in chemical processing plants, in pulp and paper mills, textile mills, amusement parks, and food processing plants, on offshore drilling rigs, in oil and natural gas fields, rescue equipment, and on many forms of transportation equipment, both on- and off-road. Many industries use a variety of Barksdale's product lines. In almost every industry, Barksdale products are at work, helping to build a better tomorrow.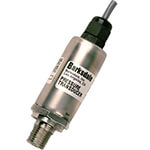 Sensors
Barksdale Control Products manufactures transducers and transmitters for general purpose, explosion-proof, intrinsically safe and non-incendive applications. A variety of process fittings and electrical connections are available to meet your needs.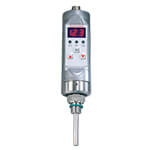 Switches
Barksdale Control Products manufactures electronic and mechanical switches with a wide range of performance, compact and modern designs, flexible displays, NEMA 6, IP67 and EMI resistance protections all in an easy to operate and install package.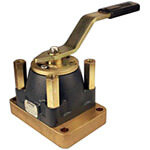 Valves
Barksdale Control Products offer actuated heavy-duty, Shear-Seal manual direction control, low pressure OEM, high pressure and Microtorque valves designed to provide an optimal solution with reliability and safety for even the most demanding applications.