Color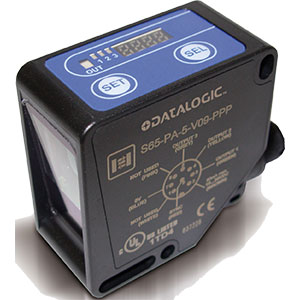 Datalogic compact colour contrast sensor use RGB emission for an advanced detection based on intensity and/or chromaticity elaboration, which allow application like object recognition or quality inspection.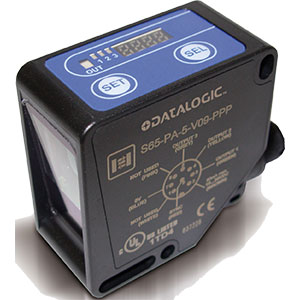 S65-V
Datasensor S65-V color sensors offer the best performances for color detection in a compact housing. The S65-V, thanks to a good response time of only 340µs, results to be particularly suitable for automatic packaging applications, quality control and part checking in the process production. Datalogic sensors can memorize and recognize 3 colors on 3 independent channels. The auxiliary functions include keylock and synchronization with external events through a specific input. The control panel presents two setting push-buttons, outputs LEDs and a 4-digit display for functioning messages and sensor configuration. Complete remote control is possible for the version with the RS485 serial interface.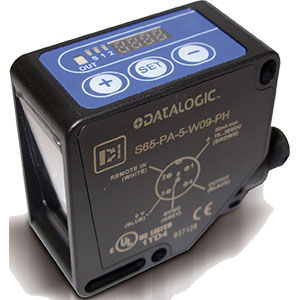 S65-W
Datasensor S65-W series offers, in a sturdy standard compact 50x50 mm ABS housing with IP67 mechanical protection, an advanced contrast sensor for the detection of register marks and other neutral or coloured targets. Datalogic control panel presents three pushbuttons for easy and immediate setting and a 4-digit display that indicates the configuration parameters and the level of received signal without the need of connecting external devices. Different operating modes, automatic EASY touch and fine, manual and dynamic, allow extremely easy and precise object detection. The high resolution is not a limit for the detection speed, reaching 33 ms response time and 15 kHz switching frequency.