Lenze Drives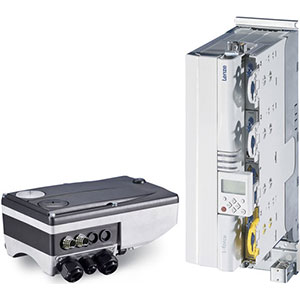 Lenze drives are used for electronic speed control of AC induction motors. Today AC Tech VFD drives are being used in applications ranging from replacing DC motor controls and soft starts to applications requiring sophisticated auto-tuning, fast dynamic torque response and low speed performance. AC Tech variable frequency drives offer a broad range of standard drive products for everything from simple to complex speed control; each being reliable, easy to commission and meeting the highest standards of quality. Whereas inverter applications are extremely varied, Lenze's precisely tailored and uniform AC inverter drive product range is much easier to handle. A drive range tailored to meet your exact needs - from basic movements and positioning tasks to servo applications. Lenze VFD drives are reliable, meet strict quality requirements and can be easily adapted to suit your specific requirements. When looking for a true system solution, AC Tech drive engineers will partner with you every step of the way. Contact Lenze drive distributor Valin today to start your next project.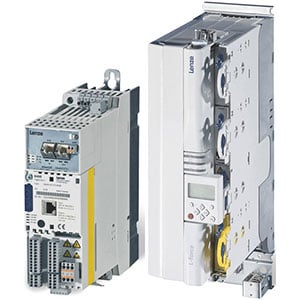 Control Cabinet

AC Tech VFD for control cabinet installation are designed for IP20 and IP31 protection. For some inverters, not only is the easy installation mode possible, but the ability to use the cold-plate or push-through installation technique is as well. The Lenze VFD control cabinet versions can be installed one after the other to save space, and they can be used in a DC bus operation, keeping the wiring efforts to a minimum. Thus, topologies can be clearly arranged even in the smallest spaces. All other control components, like the controller, the I/O system, are mounted right next to the AC Tech VFDs. In many applications, modern drives are the key component of a cleverly designed solution. Lenze VFDs are true masters when it comes to open-loop and closed-loop control of motors. Lenze's VFDs are scalable and always offer you the right solution for speed and torque-controlled motion and for position-controlled single-axis and multi-axis motion, perfectly tailored to your own specific requirements.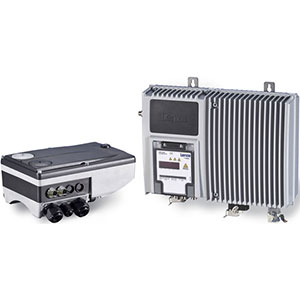 Decentralized
With Lenze drives 8400 protec and 8400 motec, as well as AC Tech SMV IP65 inverters, we offer precisely tailored products with a high degree of protection for decentralized applications, available in either motor-mounting or wall-mounting versions. Lenze's decentralized drives' compact design allows the devices to be secured directly to the machine support, for example, thus shortening the length of the motor cables considerably. This enables even complex machines to be structured clearly. AC Tech decentralized VFDs are particularly beneficial in the automotive, intralogistics and printing industries.