WIKA

Since 1946, WIKA Instrument Corporation has been advancing the world of pressure, temperature, and level measurement instrumentation. The company's product line is ideal for a variety of applications within the petrochemical, power generation, process, sanitary, medical, semiconductor, and wastewater industries. Utilizing nothing less than state-of-the-art equipment and manufacturing technology, WIKA products set the standard for precision, dependability and technology.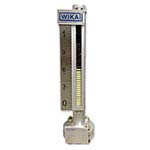 Level
WIKA has a comprehensive range of level measuring instruments available for temperatures up to 450 °C, densities from 400 kg/m³ and pressure ranges up to 500 bar. Customer-specific special designs complete our offering.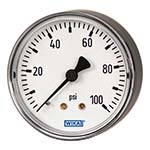 Pressure
WIKA offers a complete range of electronic, mechatronic and mechanical pressure measuring instruments for the measurement of gauge, absolute and differential pressure. These are available in the measuring ranges 0 ... 0.6 mbar to 0 ... 15,000 bar.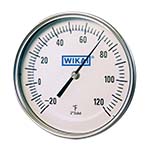 Temperature
The WIKA product portfolio includes electrical, mechatronic and mechanical temperature measuring instruments. A comprehensive range of standard products and special instrument designs can be offered to meet your individual requirements.