Choose from Valin's extensive selection of Process Heat products. Browse our process heat controllers, sensors, heaters, and heat trace products from leading manufacturers to meet all your process heat needs.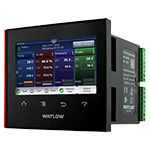 Controllers
Valin offers a multitude of Process Heat Controllers and Controller accessories to address all aspects of your control needs. Choose from our selection of Integrated/Multi-Function Controllers Power Controllers, Temperature & Process Controllers, and Controller Accessories.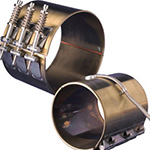 Heaters
Valin offers a wide variety of heaters that includes Ring, Cartridge, Flexible, Band, Immersion, Circulation, Convection, Blower Heaters and more. Browse our heaters to find the right solution for your process heat needs.