Controllers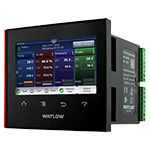 Valin offers a multitude of Process Heat Controllers and Controller accessories to address all aspects of your control needs. Choose from our selection of Integrated/Multi-Function Controllers Power Controllers, Temperature & Process Controllers, and Controller Accessories.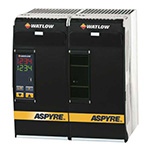 Power Controller
Power Controllers complement the rapid switching required by PID temperature controllers, while helping deliver optimum system performance and service life. Choose from our 1-phase and 3-phase devices, in 2-leg and 3-leg configurations, or find our power controllers with an integrated temperature and process controller with optional over/under temperature limit and safety shutdown contactor. No matter the specifications required by your application, we strive to find the perfect solution.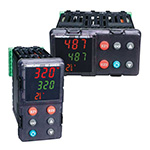 Temperature and Process Controllers
For applications requiring single and multiple loops of control browse our accurate and reliable temperature and process controllers. Temperature and Process Controllers include sensor inputs with open-loop break detection and multiple outputs for control and alarms. Choose from our selection of Temperature and Power Controllers to find a solution for your control needs.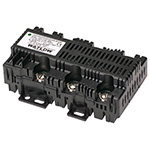 Controller Accessories
Browse a wide variety of Controller Accessories from high quality manufacturers. Valin offers controller accessories to help meet the specific criteria of your controller needs.