Edwards Signaling Sentrol Surface Screw Mount Contact w/Terminals
1085T-N Edwards Signaling Sentrol Surface Screw Mount Contact w/Terminals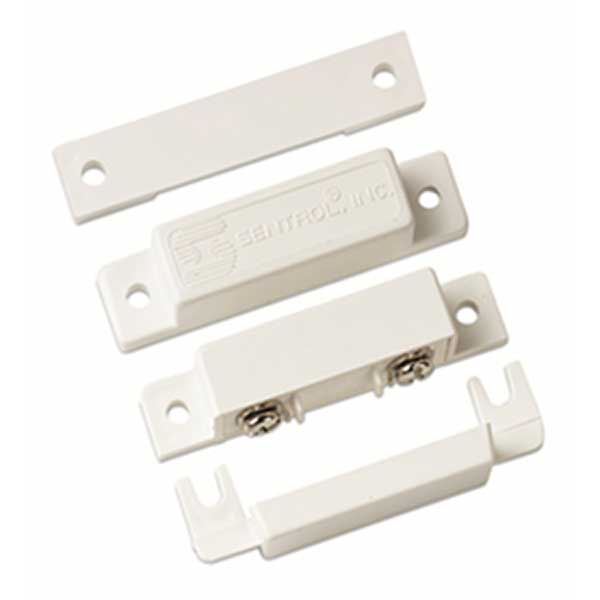 Product Type:

Contact Switch

Body Material:

ABS Plastic

Built-Switch:

NO

Input Current:

0.5 A

Measuring Range:

0.6 in

Operating Temperature:

-40 to 150° F

Protection:

IP67

Weight:

4.15 lb
1085T-N Sentrol 1085 Series Surface Screw Mount Contact w/Terminals, 100VAC/DC 0.5 A max op voltage, normally open, 7.5VA load rating, 0.6 in nominal sense range, white ABS Plastic, 1 ft wire leads, -40 to 150 F temp range, IP67.
Browse All 1085T Series Products
Product Description
1085T-N The 1085 Series surface mount magnetic contacts are designed for use in installations where a small, sealed unit is required. The reed switch is totally encapsulated in GE Security's exclusive polyurethane potting compound preventing moisture from entering the switch and causing false alarms. The 5/8-inch standard gap distance allows for fast, easy installation and prevents false alarms from loose fitting doors. Recessed mounting holes make for clean-looking installations. Wide gap models are available.
FEATURES
Positive terminals with captured screws and combination heads for easy installation
Cover, spacers, and mounting hardware included
Seven models available
Ideal for residential and commercial applications where terminal connections are preferred