Edwards Signaling Sentrol Non-Contact Interlock/Position Switch - Mini Surface Mount
114-8Y-06K Edwards Signaling Sentrol Non-Contact Interlock/Position Switch - Mini Surface Mount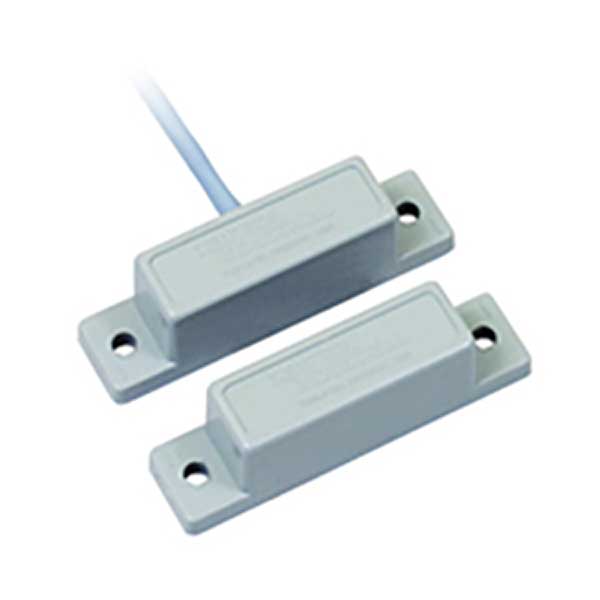 Body Material:

ABS Plastic

Contact Configuration:

NO

Operating Temperature:

-40 to 180° F

Operating Voltage:

120VAC

Protection:

IP67

Weight:

0.1 lb

Refine Search:

Safety Switches

Product Type:

Non-Contact Interlock Switch, Position Switch
114-8Y-06K Sentrol 114 GuardSwitch Series Non-Contact Interlock/Position Switch - Mini Surface Mount, 120VAC, 150VA, normally open, 18/2 SJTOW 6 ft leads, gray ABS plastic, IP67, wire up to 10 in series, -40 to 180 F temp range.
Browse All 114 GuardSwitch Series Products
Product Description
114-8Y-06K The 114 Series GuardSwitch has an ABS plastic housing and works well as a position/interlock sensor in an industrial application. Its small, sealed housing makes it easy to conceal for defeat resistance.
APPLICATIONS
Waste Industry
Access Panels
Farm Equipment
Emergency Vehicles
Automatic Doors
Position Sensing