Chromalox TRC .315" Dia. Round Cross-Section Tubular Heater
Chromalox TRC .315" Dia. Round Cross-Section Tubular Heater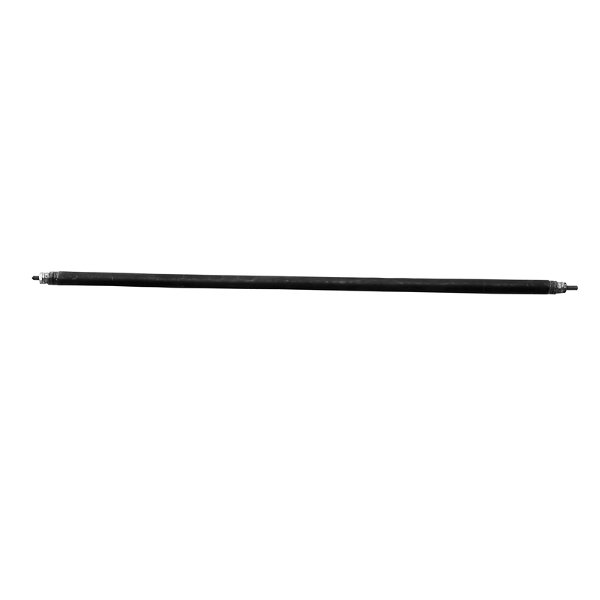 Product Type:

Tubular Heater

Manufacturer:

Chromalox

Product Family:

Model TRC

Heater Application & Type:

Round Cross-Section

Max. Working Temperature:

350°F

Sheath Diameter:

0.315 in.

Sheath Material:

Copper

Wattage:

5475W

Shape:

Round
Chromalox TRC .315" Dia. Round Cross-Section Tubular Heater, 240V, 5475W, 53W/sq.in. watt density, 0.315" round dia., 112" copper sheath, Type 3 term., 350°F max. working temp.
Product Description
TRC-315 .315" Dia. Round Cross-Section Description
Tubular heating elements perform exceptional industrial heat transfer by conduction, convection, or radiation to heat liquids, air, gases, and surfaces. In most commercial heater assemblies, tubular element design configurations vary: round, triangular, flat press, and formed. Bends are made to customer requirements: custom built from 0.200" to 0.475" diameters, a multitude of sheath materials with sheath temperature capabilities up to 1600°F, and watt densities to fit many applications up to 600 volts. Available with over 20 optional terminations and many stocked accessories.
Features
Type 3 Terminals- Heliarc-welded to the cold pin. See terminal detail drawing in the Tubular Heater Overview section.
Work Temperatures — See Tubular Heaters Overview section.
Bending — See bending requirements in the Tubular Heater Overview section.
Dimension Drawing