ABB Low Voltage MC612PA 1-100 Horizontal Terminal Block Markers
1SNK155011R0000 ABB Low Voltage MC612PA 1-100 Horizontal Terminal Block Markers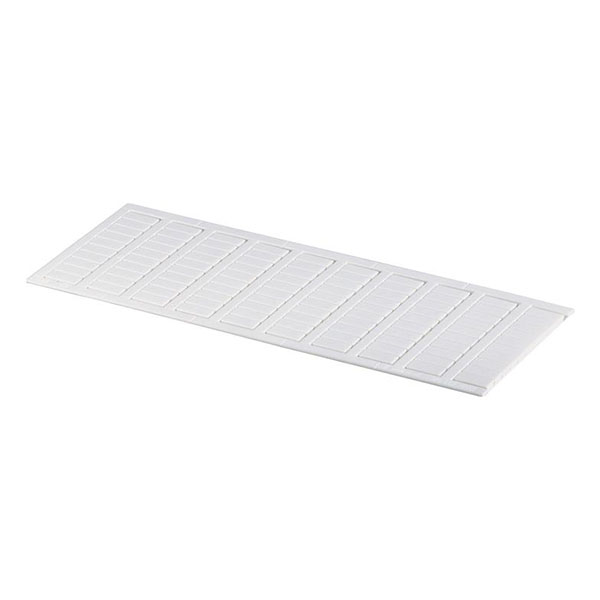 Color:

White

Insulating Material:

Polyamide

Max. Operating Temperature:

230 F

Min. Operating Temperature:

-67 F

Product Type:

Term Block Marker

Spacing:

0.236 in
1SNK155011R0000 ABB SNK Series MC612PA Terminal Block Pre-printed marker card for horizontal terminal block assembly, 100 markers on 1 card per package containing set of numbers 1-100 white Polyamide material, marker size 5.6mmx12mm.
Browse All SNK Series Products
Product Description
The
SNK Series
is an innovative range available in PI-Spring (Push-In and Spring), screw clamp and pluggable technologies with common accessories and now distribution blocks. It is qualified for worldwide applications and severe environments such as hazardous locations, railways, marine and solar applications.
BENEFITS
Smart connection- the ABB PI-Spring technology allows 50% faster connection time & reduced effort and conductor preparation time
The ABB screw clamp technology eliminates the need for retightening campaigns
Smart logisitics- PI-Spring and screw clamp ranges share the same accessories reducing inventory by up to 50%
Selection and installation process is faster thanks to optimized accessories and direct plug-in functions
Smart Design- avoid mounting and wiring errors thanks to SNK asymmetrical design and flat and visible marking area.
Excellent marker visibility thanks to the exclusive top marking location
FEATURES
Functions & solutions- feed-through, ground, disconnect, fuse, single to triple deck, test & measurement, marshalling
Exclusive with SNK series- end sections and circuit separators fit several types and sizes of blocks
Convenient double central channels allow multiconfigurations- jumpering, testing and measuring
Time & stock saving with plug-in insulated jumpers, cuttable and available up to 50 poles
Flat marking surface allows the use of marker cards, labels or pre-marking by hand
Save installation time with our snap on screwless ground terminal blocks,end stops, plugs and jumpers
Ready for new utility-scale photovoltaic installations with PI-Spring ZK10...PV / ZK16...PV and Screw ZS150 / ZS240 terminal blocks going up to 1500 V DC (IEC) and 1000 V DC (UL)