2202A-L Sentrol Magnetic Contact
In Stock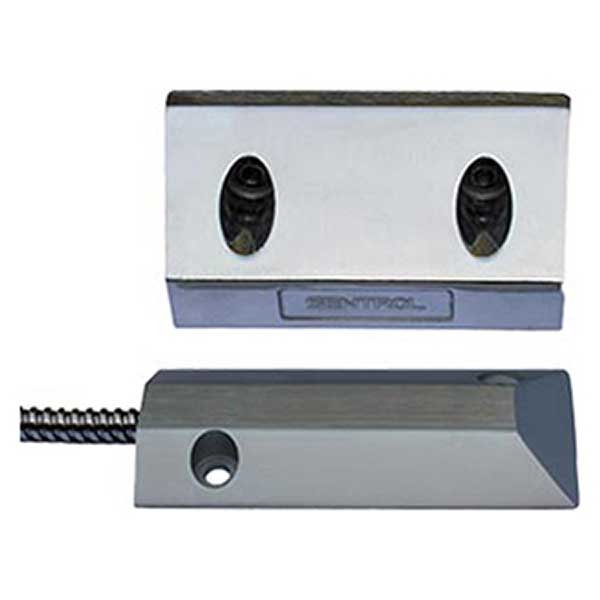 Refine Search:

Safety Switches

Product Type:

Magnetic Contact
2202A-L Sentrol 2200 Series Magnetic Contact, IP67, -40 to 150 F temp range, aluminum housing, 100V op voltage, 0.5A, 7.5W/VA, normally open, surface mount 18 in SS armored lead, 3 in gap.
Browse All 2200 Series Products
Product Description
2202A-L The 2202 Series overhead door magnetic contact is for use in the rigorous environments of commercial and industrial installations. The floor mount units are constructed with a low profile heavy cast aluminum housing. A wide operating gap distance of up to 3 inches makes installation easy and helps prevent false alarms caused by door movement or damaged and loose fitting doors. The 2202 Series is available with a universal style magnet that allows for greater installation flexibility. The reed switch assembly is fully encased in Sentrol's exclusive polyurethane potting material to prevent damage due to moisture or humidity.
FEATURES
Miniature, low profile design
Stainless steel armored cable for added security, reliability
Wide working gap for overhead doors
Small size less likely to be damaged by forklifts
Optional tamper loop (depending on model)