Sentrol Recessed Pin Plunger
3015-N Sentrol Recessed Pin Plunger
In Stock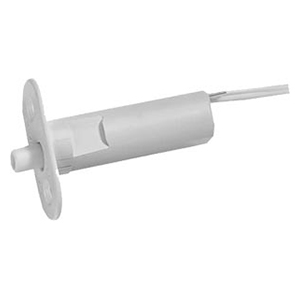 3015-N Sentrol 3010 Series Recessed Pin Plunger, IP62, -40 to 150 F temp range, flame retardant ABS plastic, 100V op voltage, 0.5A, 7.5VA/W, normally open, plate or clip mount configuration white #22 1 ft wire lead.
Browse All 3010 Series Products
Product Description
3015-N The 3010 Series is a low voltage position sensor with an adjustable screw on the plunger. This switch is often used on panel doors and is available as a recessed plunger switch, a clip mount plunger, and a tamper switch. Model 3015 available in plate mount or clip mount configuration.