Chromalox CWM 4-1CT Constant Wattage Medium Temperature Heating Cable
Chromalox CWM 4-1CT Constant Wattage Medium Temperature Heating Cable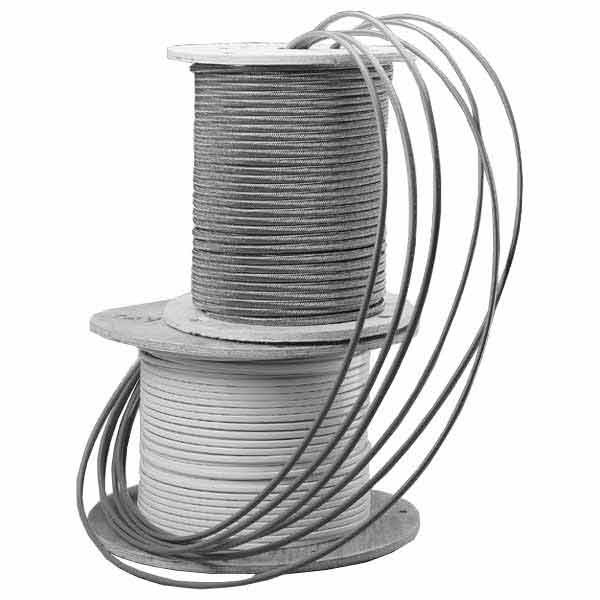 Manufacturer:

Chromalox

Watts Per Foot:

4W/ft

Product Family:

CWM Series, Model CWM

Conductor Type:

Tinned Copper Braid

Input Voltage:

120V

Max. Maintainable Temperature:

320F

Sheath Material:

Fluropolymer

Product Type:

Constant Wattage Heating Cable
Chromalox CWM Constant Wattage Medium Temp. Heating Cable, 120V, 4W/ft. output, 320°F max. maint. temp., tinned copper braid, FEP overjacket, 12 AWG buss wire. CABLE SUPPLIED MAY NOT BE ONE CONTINUOUS LENGTH. IF THIS IS REQUIRED, ORDER BY PHONE.
Product Description
Chromalox CWM constant wattage medium heating cable is a solution for industrial process temperature maintenance and freeze protection. CWM features a parallel heating core that produces uniform thermal output over its entire length System design only requires that you match the CWM cable thermal output to the heat loss of your piping system. CWM is flexible at most ambient temperatures and can be wrapped around piping and complex fittings. It is rugged, easy to monitor and maintain temperature, and has zero inrush at start-up.
FEATURES:
Durable, non-aging fluoropolymer jacket ensures long service life and can be used in most hostile environments.
Flexible, easy to install on most equipment and delivers long-term reliable performance.
No Inrush current.
Accurate temperature, reliable electric heat that can be consistently controlled and easily monitored.
Safe and rugged.
Parallel circuitry allows cut-to-length.
High performance, rated to withstand up to 392°F saturated steam (190 psig) temperature (power off).
Low profile, uses standard size thermal insulation on piping and process equipment
APPROVALS:
UL Listed for ordinary areas (4 & 8 W/Ft., 120V & 208-277V)
CSA Certified for ordinary and
Class I, Div. 2, Groups A, B, C and D
Class II, Div. 2, Groups F
G. Rated TemperatureClass T3.
Dimension Drawing