Valin Centura Chamber Pneumatic Manifold Replacement
AC-150-2463 Valin Centura Chamber Pneumatic Manifold Replacement
In Stock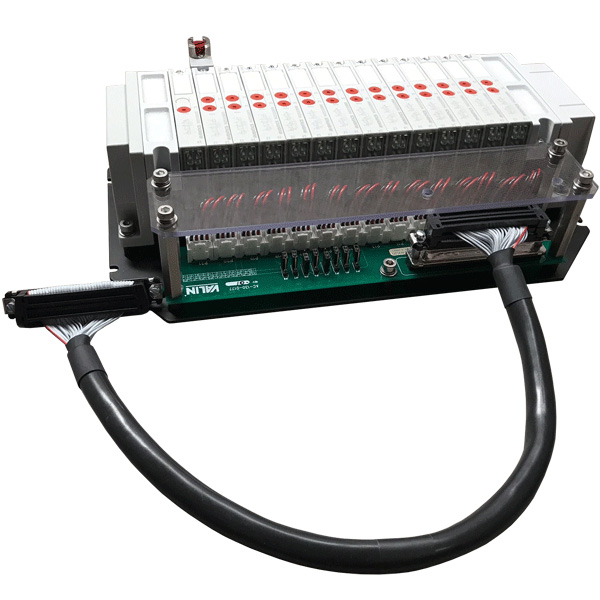 Product Type:

Retrofit Kit
Product Description
Centura Chamber Pneumatic Manifold Replacement for 0190-20124 & 0190-20148 - Upgrade Benefits:
Replace entire Manifold in minutes
Current Manifold difficult to source
Replace individual valves in less than 5 minutes
Reduce Tool Downtime
Eliminate CDA leaks
Improve performance with larger Cv (.3) and higher flowrate (250 -300 l/min) for faster valve actuation
Reduce potential of wafer scrap due to leakage
The power consumption of each coil is 0.55w and a switching time of 8 ms
Drop in place solution (no holes to tap)
Units tested and fab approved
SVD LOTO on/off control valve
Valves rated to 150 million cycles for AV series valves
Clean, Simple Design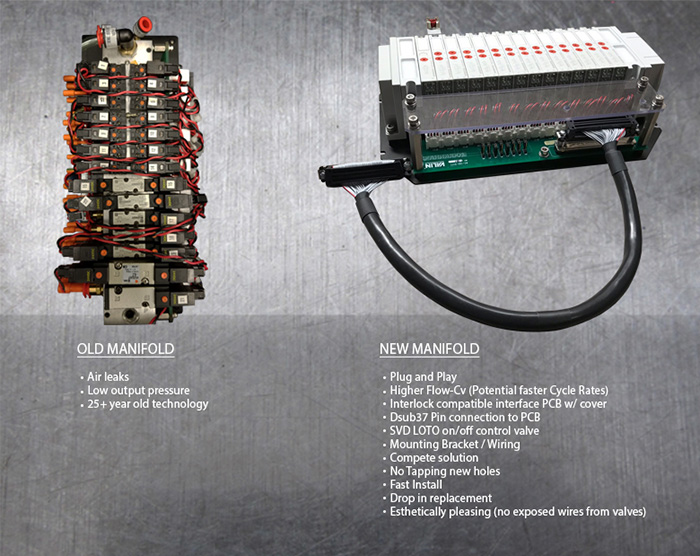 Click here to request POE (Product on Evaluation) order.
Have questions?
Contact our team of semiconductor technical specialists at (855) 737-4716, or email our team at manifold@valin.com to learn more.