CAA33-5SB PECOFacet CAA Series 5 Coalescer Cartridge
CAA33-5SB PECOFacet CAA Series 5 Coalescer Cartridge
In Stock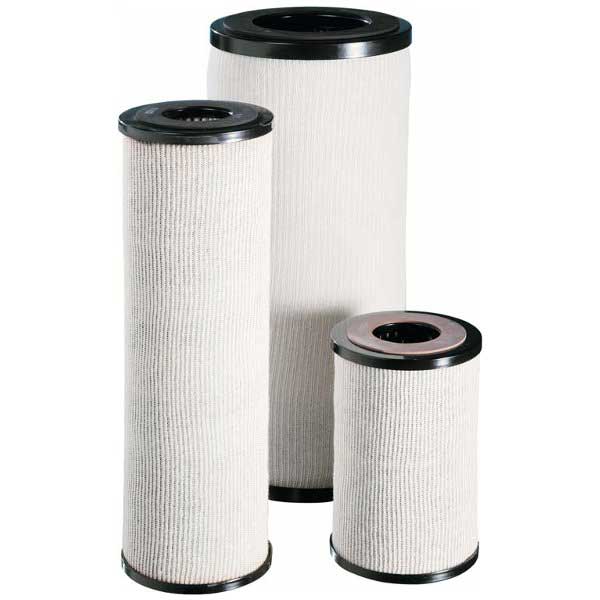 Refine Search:

Coalescer

Product Type:

Cartridge

Manufacturers:

PECOFacet

Product Family:

CAA Series

End Caps:

Injection Molded Nylon

I.D.:

3-1/2 in

Length:

34 in.

Mounting:

Screw Base

O.D.:

6 in
PECOFacet CAA Series 5 Coalescer Cartridge qualified to EI 1581 5th Edition Category C, 3-1/2 in ID x 6 in OD x 34 in len, inside to out flow, screw base mount (30 lbs ft torque), ultrafine solids removal and maximum water coalescing.
Product Description
PECOFacet CAA Model 5 coalescer cartridges offer the finest performance available. This standard line of high flow coalescer cartridges removes ultra-fine solids and enhances separation of water from jet fuel.
The PECOFacet housings equipped with CAA Model 5 coalescer and companion separator cartridges have been tested and fully qualified to meet the performance requirements of EI 1581 5th Edition, Category C, Type S & S-LW. Type S is suitable for use at all filtration points in an aviation fueling system adn is meant to be used at filtration points where significant levels of water and dirt are present. Type S-LW can be used for mobile applications where minimum amounts of water and dirt are expected.
Standard Design Features
Tested and qualified to 5th Edition of EI 1581, Category C, Type S & S-LW
Multi-layered media for increased solids holding capacity
Ultra-fine solids removal
Maximum water coalescence
Balanced cartridge flow characteristics
Max. recommended operating temperature: 240ºF (115ºC)
Withstand in excess of 75 psi (517 kPa) differential pressure pH range from 5 to 9
Choice of self-centering rod or screw base coalescer cartridge mounting styles
Flow direction: inside to out