Des-Case Desiccant Breather, HydroGuard, .8 lbs, 5 fl oz
DC-HG-8 Des-Case Desiccant Breather, HydroGuard, .8 lbs, 5 fl oz
In Stock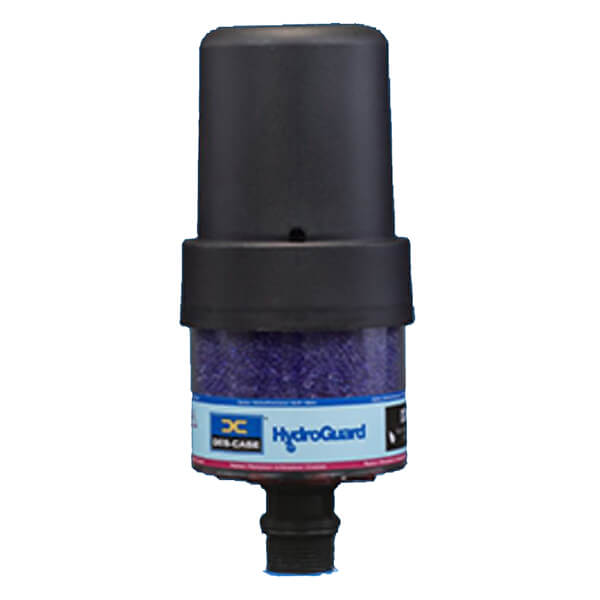 Amount of Desiccant:

0.65 lbs

Beta Value:

200

Efficiency:

Absolute

Flow Rate Air/Gas:

2.5 cfm

Max. Absorption Capacity:

4.05 fl. oz.

Max. Adsorption Capacity:

1.68 fl oz

Max. Operating Temperature (F):

200

Micron:

3.0 uma

Min. Operating Temperature (F):

-20

Silica Gel:

0.65 lbs

Unit Diameter:

4.1 in

Unit Height:

9.75 in

Product Type:

Desiccant
Des-Case, Hydroguard Series Desiccant Breathers, Beta 3>=200 breather, 1 in multi-fit (male: MPT, BSPP, BSPT), 9.75 in x 4.1 in, 1.68 fl oz adsorption capacity, 2.5CFM@1psid max flow rate, 0.65 lbs silica gel.
Browse All HydroGuard Products
Product Description
Des-Case HydroGuard breathers uniquely feature an expansion chamber and internal check valves that create a nearly-sealed system. Designed specifically for steady-state operations with minimal temperature fluctuations, these breathers provide excellent protection in continuous duty applications.
Dimension Drawing