Heat Trace Self-Regulating Heating Cable
HTS-6-1R Heat Trace Self-Regulating Heating Cable
In Stock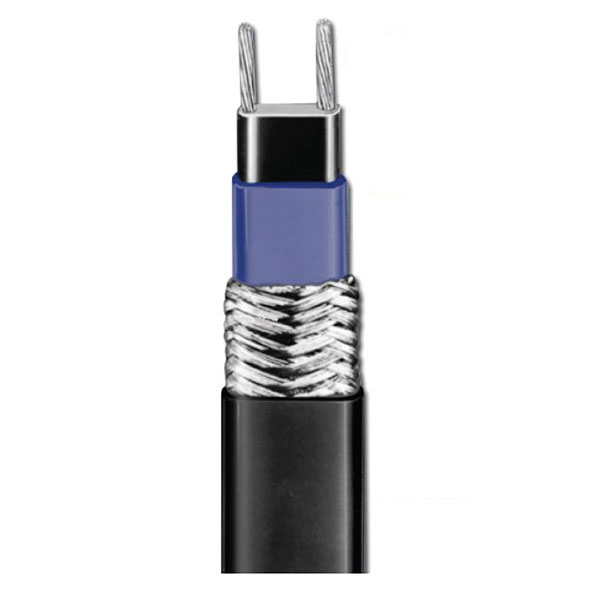 Product Type:

Self-Regulating Heating Cable

Conductor Type:

Tinned Copper

Input Voltage:

120V

Sheath Material:

Modified Polyolefin

Watts Per Foot:

6W/ft

Wattage:

6W
Heat Trace Specialists Self-Regulating Heating Cable, 6 Watts/ft, 120 AC, tinned Copper w/modified polyolefin jacket, 150 deg F maintenance temp, 185 deg F intermittant exposure. CSA Ord. approval. Cable is 10% minus 0.
Product Description
The HTS-6 commercial grade heater cable offered by Heat Trace Specialists is designed for use in both indoor and outdoor locations as well as for residential and commercial freeze protection on water pipes and drain pipes. In roof and gutter applications the HTS-6 provides a pathway for flowing water on the roof or in gutters and downspouts to safely distance itself from the building before the opportunity to re-freeze and cause damage.

The HTS-6 cable is the ideal cable for the Snofree™ Panel systems offered by Heat Trace Specialists.
Dimension Drawing