Seametrics Insertion Paddlewheel Flow Sensor
IP810B Seametrics Insertion Paddlewheel Flow Sensor
In Stock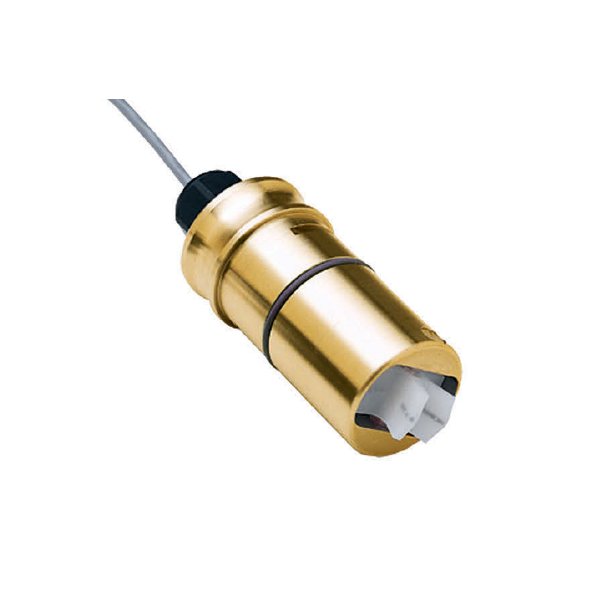 Product Type:

Flow Sensor

Bearings Material:

Ruby Jewel

Flow Range:

0.3 - 30 ft./sec.

Flow Sensor:

Non-Drag Hall-Effect

Max. Pressure:

200 PSIG

Max. Temperature:

200°F

Power Type:

6 - 24 VDC 2 mA

Rotor Material:

PVDF

Shaft Fitting Material:

Nickel-Bonded Tungsten Carbide (Ceramic optional)
Seametrics IP810B Fixed Depth Insertion Paddlewheel Flow Sensor, Brass, 1/2 in-3 in (Previously IP81B.)
Product Description
Seametrics IP800-Series paddlewheel fixed-depth insertion meters are designed for use with a wide variety of liquids in pipe sizes 1/2 in to 8 in. Flow sensors are available in brass (B), 316 stainless steel (S), PVC (P), and polypropylene (Y).
The combination of high-quality ruby jewel bearings and a non-drag Hall-effect sensor to detect the passage of miniature magnets in the six rotor blades gives Seametrics IP800-Series flow meters the widest flow range of any of the paddlewheel types. Bodies are machined from a solid rod for maximum precision. Nickel-bound tungsten carbide shafts are used for extreme low friction and long life. Optional ceramic shafts provide excellent chemical resistance for challenging chemical applications. Output is a current-sinking pulse, which can be sent long distances (up to 2,000 feet) without a transmitter. This signal can be connected directly to PLC's, counters, and computer cards, as well as a variety of Seametrics controls and displays.
Seametrics IP800 flow meters are ideal for chemical proportioning applications. For easy installation, a modular system of electronics can be factory-installed directly on the flow sensor. Wall and panel mounted electronics are available for field or remote installation.
The IP800-Series flow meters require special fittings to ensure correct insertion depth placement in the pipe. Seametrics fittings come in a variety of materials for compatibility with specific applications. Tee fittings are individually wet-calibrated at the factory and marked with the K-factor (pulses per gallon). Saddle fittings must be field-installed on the pipe and do not come wet-calibrated. K-factors for saddles are based on factory-testing.
Features
Easy to install, unique fixed depth fittings ensure proper placement in flow path
Low maintenance, low-friction, long-life jewel bearing is only moving part
Fully field-repairable
Choice of materials for compatibility with variety of chemicals
Fits 1/2 in to 8 in pipe
Factory installed electronics packages available
Immersibility option
Applications
Industrial water/wastewater treatment
Cooling water monitoring
Industrial fluid control
Chemical proportioning
Dimension Drawing