OMRON Analog I/O Option Board
OMRON Analog I/O Option Board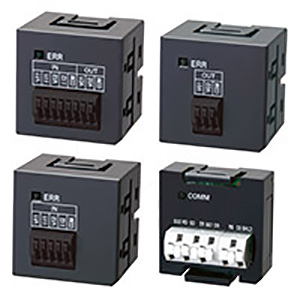 Manufacturer:

Omron

Product Family:

NX Series

No. of Inputs:

2

No. of Outputs:

2

Product Type:

Analog I/O Option Board
OMRON NX Series Analog I/O Option Board, 2 analog inputs / 2 analog outputs, voltage input: 0 to 10 V (Resolution: 1/4000), current input: 0 to 20mA (1/2000), screwless clamping terminal block connection (8 terminals).
Product Description
NX1P Series Information
NX1P is a powerful all-in-one controller in the sysmac platform designed to manage advanced motion, networking, IO and onsite IoT in a compact entry model. Connect local IO to reduce cabinet size and expand to adjacent technologies such as Vision and Safety using this groundbreaking CPU.