Fairchild Model T6000 Compact Electro-Pneumatic I/P, E/P Transducer
TD6000-006 Fairchild Model T6000 Compact Electro-Pneumatic I/P, E/P Transducer
In Stock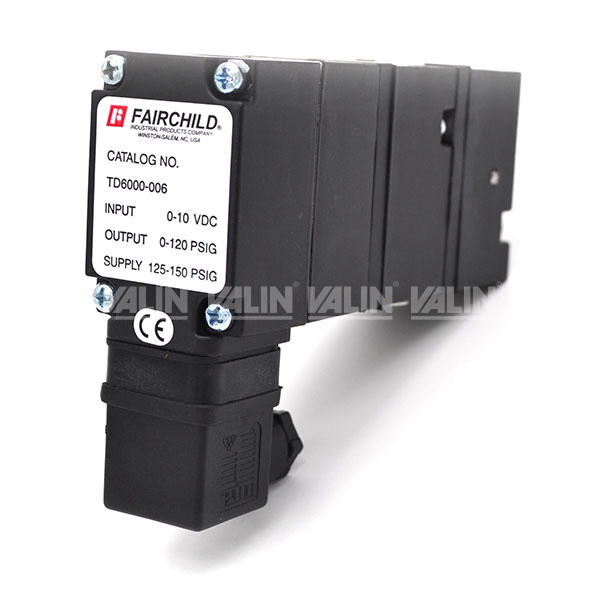 Product Type:

Electro-Pneumatic Transducer

Product Family:

Model T6000

Flow Capacity:

11 SCFM (18.7 M³/HR)

Input:

0 - 10 VDC

Max. Output Pressure:

30 PSIG

Max. Supply Pressure:

35 - 150 PSIG

Output:

0 - 120 PSIG
Fairchild Model T6000 E/P Transducer, 0-10 VDC input, 0-120 psig output (extended range), 1/4" NPT press. conn.
Product Description
The Fairchild Model T6000 Transducer
converts a DC current or voltage input signal to a linearly proportional pneumatic output. The T6000 is designed for precision applications, providing maximum versatility. Its modular construction allows use in explosion-proof, rack, wall, pipe, panel, DIN rail or manifold configurations. Servicing or calibration is quick and easy, and its compact size reduces weight and space requirements.
Dimension Drawing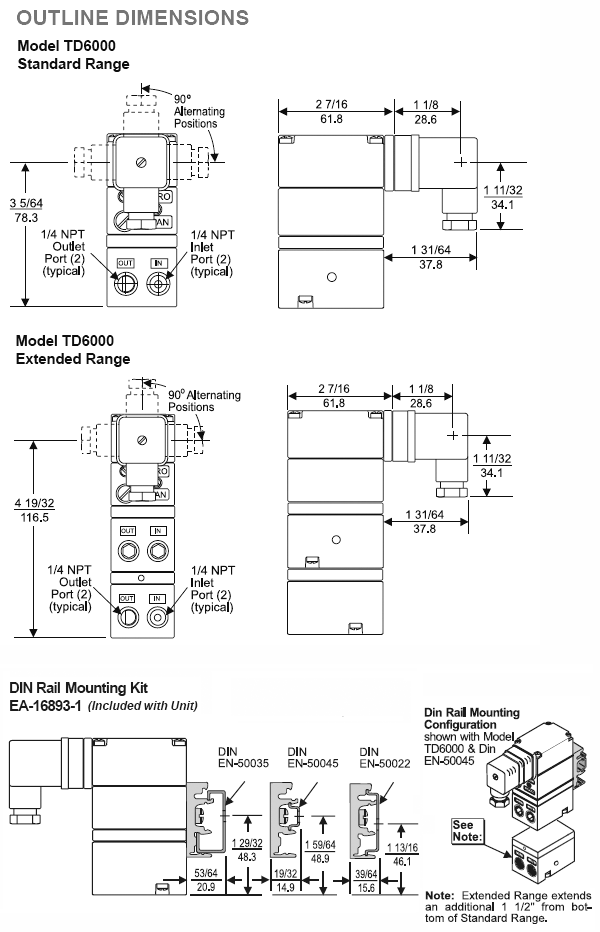 Recommended Products