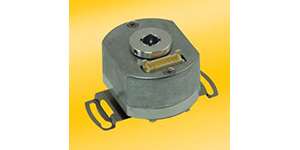 Our customers regularly contact Encoder Products Company (EPC) for cross reference replacements for competitor's encoders. Often this need arises due to product performance, delivery or availability issues. At EPC, we welcome these inquiries and do our best to accommodate our customers.
Recently, we've encountered a spike in requests for replacements for a variety of discontinued Renco encoders. Normally, we don't focus on competing brands in this forum; however, due to the number of recent inquiries, we thought it would be helpful to compile a cross reference list for several Renco rotary encoders.
Some of the models we have received cross reference requests on lately are: RCH20, RHS20, RHS25, RHS21, RM21, RCM21, RS21, RCM15, RM15, RCML15, RMC1520, RS15, RHS15, RCH50i, R50i, R35i, R802 and more.
As an overview, here is an excerpt from our cross reference section on www.encoder.com that matches EPC's AccuCoder models with equivalent Renco models:
Shaft Style Encoders
If you have a ... Renco RS15
Use an Accu-Coder .... Model 15S
If you have a ... Renco RHDi
Use an Accu-Coder .... Model 702

Bore Style Encoders

If you have a ... Renco RHS15, Renco RCM15 (modular), RM15
Use an Accu-Coder .... Model 15T/15H
If you have a ... Renco RCH20, Renco RCH50, Renco RCH25, RM21
Use an Accu-Coder .... Model 260
If you have a ... Renco RCM21
Use an Accu-Coder .... Model 121
In addition to the models above, we also receive requests for a specialty encoder that was sold to servo motor manufacturers for many years.
DR21R Replaces Renco RCH20D and RHS25D that were historically applied to series "F", "H", "W" and "N" series motors. The RCH20D and RHS25D have been discontinued and are increasingly scarce and costly to replace. EPC's DR21R is an exact mechanical and electrical cross-reference for the RCH20D and RHS25D, with the "ABS" stepped-voltage output channel.
In addition to the DR21R, Encoder Products Company offers a number of Direct Replacement encoders. These are "plug-and-play" replacements for a number of costly and sometimes hard-to-locate encoders.
Encoders, in most cases, are configured very specifically for particular application requirements. With many encoder manufacturers using differing terminology, cryptic part numbering schemes, and vague product documentation, it can be a taxing challenge to develop a cross reference for other brands - especially when certain models or even entire companies disappear from the marketplace. Fortunately, at EPC, we've got over four decades of accumulated knowledge and documentation on competitors' products. And, we're ready to put it to work for you.