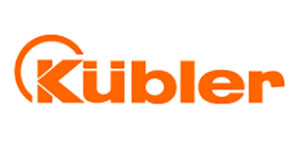 Kübler's new A02H series of heavy duty incremental encoders with large hollow-shaft fills an important hole in the market.
Traditional heavy duty incremental encoders have tended to be large and cumbersome in design and often expensive to buy. Of course this type of special encoder can handle all the sorts of extreme applications you can think of; in practice however many applications with cranes, in drives in the steel industry or in general heavy machinery only require heavy duty encoders that offer a sensible compromise between the cost of purchase and the performance. The widespread practice of over-engineering needs to be kept in check. To achieve this goal many users up till now have been installing standard encoders with a large hollow shaft - with questionable success. These types of products are not designed for high loads on their bearings, shocks and high rotation speeds, so the rate of failure is unacceptably high.
Kübler's new heavy duty encoders solve these problems. Their overall depth is up to 3 times shorter than traditional heavy duty devices, yet they are many times more robust than standard hollow shaft encoders. The user can thus save on expensive installation in or on drives and can avoid high failure rates. The new A02H series is a heavy duty hollow shaft encoder with a bore of up to 42 mm diameter. The overall depth however is a mere 50mm max. At the heart of the new family lies an ingenious mechanical construction, which avoids any axial displacement of the hollow shaft, caused for example by heavy axial impacts. This eliminates 90% of current encoder failures.
The high-grade stainless steel hub-shaft fixing has been balanced, which supports the high continuous rotating speed of up to 6000 rpm offered by this new family of encoders. All the devices come with UL approval as standard and can also be delivered in an explosion-proof version (zones 2 and 22). Resistance to shock is at least 200g/6ms. A wide range of mechanical accessories is available for fixing the encoders.
In addition the manufacturer also offers customized fixing solutions for special projects. As far as the electronics is concerned, the encoders are available either for 5 VDC with RS 422 output or for 10-30 VDC with push-pull output as well as with sinusoidal output with 1 Vss for either 5 VDC or 10-30 VDC supply.